7.28.22 Webisode: Creating Career Pathways
The Buffalo Niagara Partnership knows that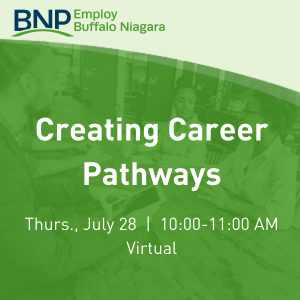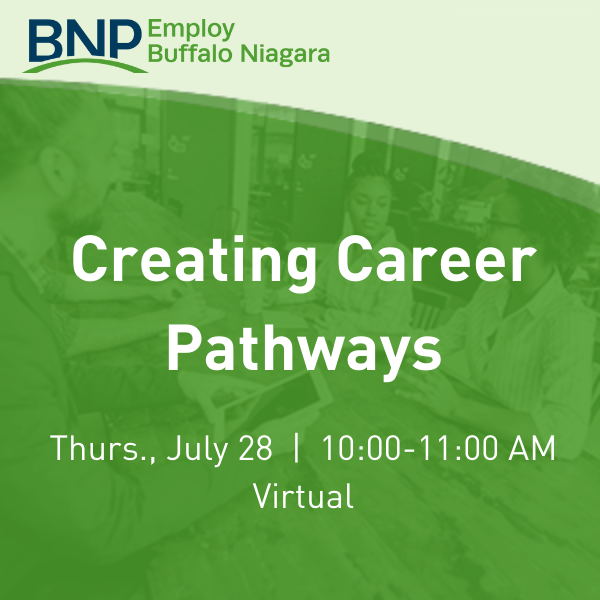 hiring is the most common pain point amongst all employers right now, and will be for the foreseeable future. We created the Employ Buffalo Niagara Career Pathways Program to help regional companies attract and retain talent in this challenging job market.
Career Pathways focuses on getting more talent to walk through your doors – and stay there. The program provides Human Resource teams with tangible multi-media materials that attract and retain the modern job seeker and connect to a broad promotional effort aimed at building key talent pipelines.
On Thursday, July 28, 2022, our Employ Buffalo Niagara team hosted a free virtual webisode, focused on how Career Pathways can effectively present your organization's career progression to a broad audience of job seekers while strategically working with regional educational partners and training networks. You can review the information below.
With any questions or to get involved, contact Seth Piccirillo, Director of Economic Development at spiccirillo@thepartnership.org or 716-541-1716.
Watch the Presentation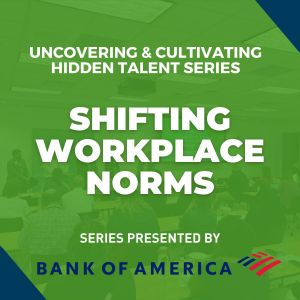 The workplace landscape is evolving at an unprecedented pace, and staying ahead of the curve is crucial for businesses aiming to attract and retain top talent. In the final session of our 4-part Hidden Talent series, we brought together a panel of industry experts to shed light on these critical shifts and provide actionable insights for employers.