How to Cash In on Connections: The Untapped Power of BNP Networking
Whether you're an entrepreneur, a seasoned executive, or a budding professional, networking plays a pivotal role in your career growth. At the BNP, we understand the significance of forging meaningful connections, which is why we're excited to share the numerous benefits of networking with our members.
Benefits of Networking
Access to New Opportunities

: Opportunities often come from unexpected sources. Studies show that while strong ties - close friends and family - are important, it's often our weak ties - acquaintances or distant connections - that provide unique opportunities and access to information outside our immediate social circles. By expanding your network, you increase the chances of stumbling upon that perfect partnership or prospect that could help take your career to new heights.

 

Building Trust and Credibility

: Trust is the foundation of any successful business relationship. Meeting face-to-face and establishing genuine connections with peers and potential clients can help solidify your credibility and reputation in your industry. The 2021 Edelman Trust Barometer revealed that businesses were trusted more than government and media sources! Businesses rely on credibility in their networks, and tapping into these connections can drive your personal "trust barometer" too.

 

Sharing Resources and Collaborating

: Networking opens doors to collaboration. You can find complementary businesses or individuals with whom you can pool resources, share expertise, and explore innovative ventures together. The value of such collaboration is evidenced by a report from the McKinsey Global Institute, which found that companies that are highly networked and collaborative through social technologies can improve their productivity by up to 25%.

 

Personal and Professional Growth

: Recent research indicates that both our professional and personal networks have shrunk by close to 16% — or by more than 200 people — throughout the pandemic. Networking is an excellent opportunity for personal development, improving your communication skills, and boosting self-confidence. Gain back your lost connections by tapping into a regional network.

 

Staying Informed

: In today's fast-paced business world, staying informed is more than just a recommendation—it's a necessity. Networking events and platforms play a crucial role in helping professionals keep abreast of industry trends, market shifts, and the evolution of technology. Emphasizing the importance of staying updated, a 2020 report from the World Economic Forum highlighted that by 2025, as technology adoption surges, 50% of all employees will require reskilling. This underscores the significance of networking and continuous learning in our rapidly transforming professional landscape.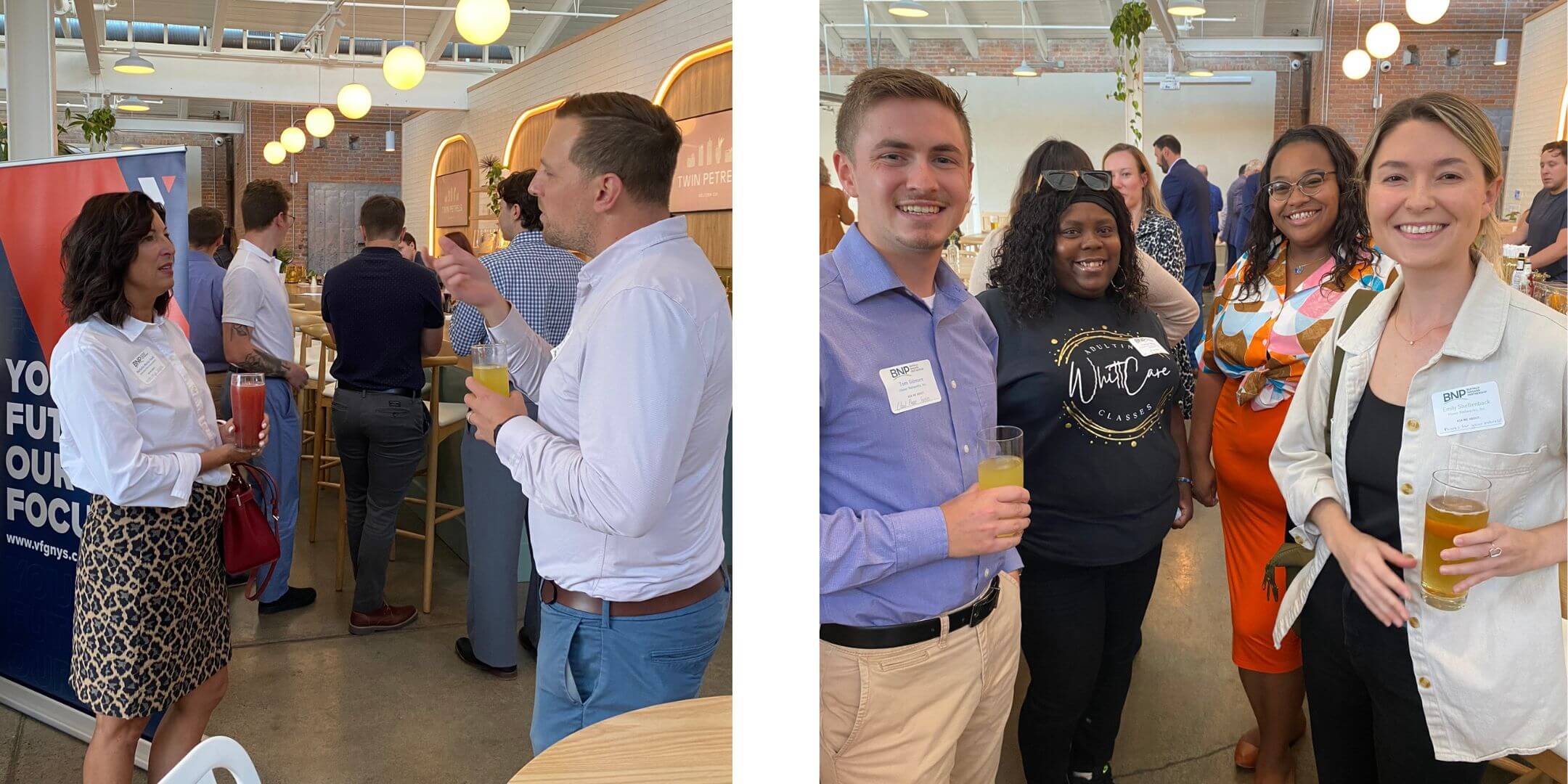 BNP Members connect at LinkUp on September 19th at Twin Petrels.
BNP Networking Events
We invite you to take advantage of our exclusive member networking events.  
What You Can Expect from Networking with the BNP: 
Diverse Attendee Base

: Connect with a diverse group of professionals and business leaders representing various industries and sectors across Western New York.

 

High-Quality Connections

: Meet individuals who align with your professional goals and engage in valuable and meaningful interactions.

 

Exclusive Access

: As a member of the BNP, you gain exclusive access to events as a benefit of membership.

 
Ready to Elevate Your Network? 
Don't miss out on the chance to expand your horizons, forge new connections, and advance your career. Join us at our upcoming networking events: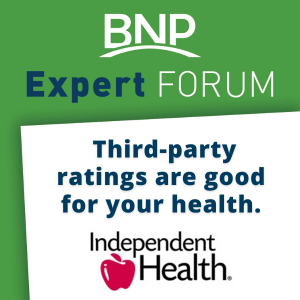 Third-party ratings are a good predictor of how satisfied employers and their employees will be with their health plans, and how well they may be taken care of when they need services. Learn the key factors behind the NCQA rating system, and discover why Independent Health is at the top.