Letter From The BNP:
Effective advocacy is at the heart of what has made the Buffalo Niagara Partnership the premier employer organization in our region. Central to our advocacy efforts is our ongoing commitment to connect our members with local, state, and federal officials to champion the needs of local employers.
The BNP's annual Public Officials Directory provides you with important contact information for the region's government and economic development leaders. The information contained in this directory helps you work together with the BNP as we continue to push for legislative action and common-sense reforms necessary to keep Buffalo Niagara moving in the right direction.
The BNP's advocacy and economic development initiatives work to educate elected leaders and decision-makers on the issues that matter most to our members, and the impact public policy has in fostering or curbing job creation and private sector investment in our community.
As we look to the year ahead, the BNP will continue to be a strong and effective voice for the Buffalo Niagara employer community. On behalf of my colleagues, thank you for your commitment to the BNP and our shared goal of building a more vibrant, sustainable, and inclusive regional economy.
–Grant Loomis  |  Vice President, Government Affairs
Public Officials Directory
The Public Officials Directory is provided as a benefit to Members of the Buffalo Niagara Partnership.
Members, please log in to the Member Portal to view this document.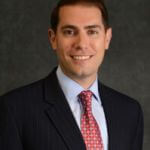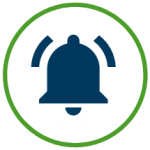 If you are interested in having timely relevant advocacy topics delivered right to your inbox, sign up to receive our newsletters today.