Successfully Engaging Non-Traditional Talent
Uncovering and Cultivating Hidden Talent Series: Session 3 – Talent Hiding in Plain Sight 
This event marked the third part in our four-part series, designed to equip employers with the knowledge to find and retain top talent. Our panel discussion explored the powerful impact of engaging traditionally overlooked talent pools, emphasizing how this intentional effort goes beyond filling job vacancies—it enriches and expands organizational culture.
Learn more about the focus of the third session in our Uncovering and Cultivating Hidden Talent Series: Talent Hiding in Plain Sight.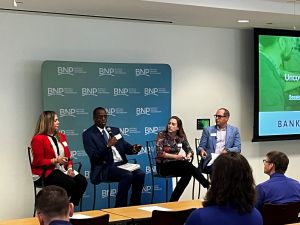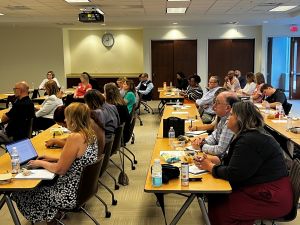 Unlocking Hidden Potential
To thrive in today's competitive job market, employers must expand their viewfinder and tap into every potential talent pool. Our panel covered non-traditional avenues, including opportunity youth, the disabled, and individuals formerly involved with the justice system. By embracing these untapped resources, employers not only address their talent needs but also foster much-needed economic mobility within our community.
Overcoming Bias and Reaping Benefits
The data speaks for itself. Statistics from SHRM indicate that HR professionals have reported overwhelmingly positive experiences working with individuals from untapped talent pools. From veterans to people with disabilities, and those with a criminal record, employers have seen exceptional performance from these candidates. Additionally, companies with diverse workforces are 35% more likely to financially outperform their competitors. Moreover, organizations with diverse cultures enjoy more productive, engaged, and satisfied employees.
Challenges and Solutions 
Our panel of experts addressed best practices for hiring from non-traditional talent pools and providing insight into the work of their organizations.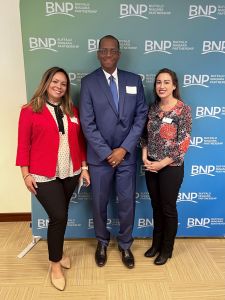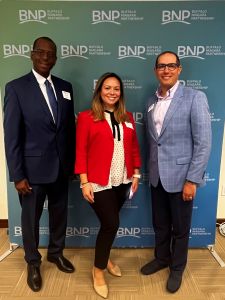 Panelists: 
Jessica Centeno, Deputy Executive Director, Center for Employment Opportunities | jcenteno@ceoworks.org

You can find more information about working with CEO here.

Tommy

McClam, Senior Director, Boys & Men of Color
Kathleen Pascucci, Vice President of Human Resources, People Inc.

|

kathleen.pascucci@people-inc.org
In addition, if interested in learning more about how the International Institute works with employers to hire recent immigrants and refugees, please contact

Ashley Weaver

, Employment Program Manager, International Institute of Buffalo:

aweaver@iibuff.org.

Moderated by:

Grant Loomis

, Vice President, Government Affairs & Economic Development, Buffalo Niagara Partnership

 
The Panel Covered: 
What kind of employer makes for a good fit for your potential non-traditional employee?
The necessity of an HR/hiring mindset shift – valuing potential over pedigree.
How to overcome barriers, including bias, to successfully hiring non-traditional talent.
The need to support employees far beyond onboarding.
The proven value non-traditional talent pools bring to an organization.
BNP members can watch the full video of this session in the member portal to benefit from all of the insights discussed.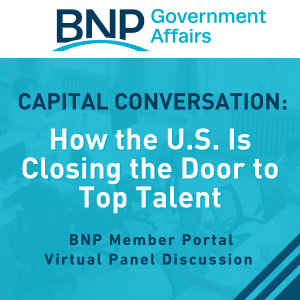 The BNP organized a Capital Conversations event as part of our Government Affairs series to examine the workings of the H-1B program and explore potential reforms that could strengthen our regional economy.