The Buffalo Niagara region is the international gateway to a robust and vital cross border economy.  Our bi-national region encompasses a population of over 8 million people and generates over $400 billion in gross domestic product. With a variety of industries contributing to this growth, the economic relationship between Canada and the United States is only projected to grow.
Bridging Bi-National Business
The Buffalo Niagara Partnership is committed to helping Buffalo Niagara businesses take full advantage of our region's bi-national economy. In 2017, we signed an agreement with two Southern Ontario Chambers of Commerce: the Hamilton Chamber of Commerce and the Greater Niagara Chamber of Commerce to offer reciprocal membership benefits to members of all three chambers.
As a result, members of the Partnership are automatically an associate member of both Canadian chambers and have access to Hamilton and Greater Niagara events and programs at member pricing.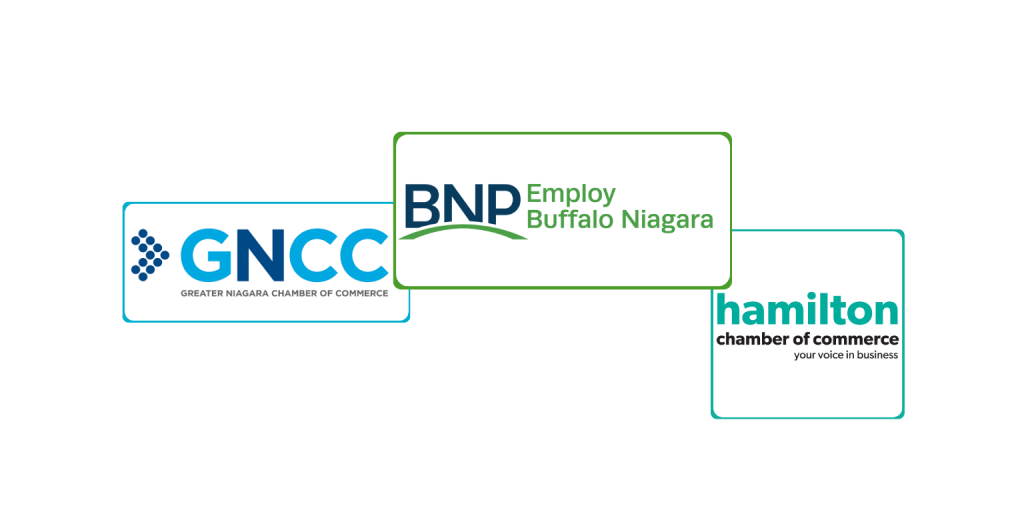 Advocacy for Cross Border Economy
Buffalo Niagara's economy and many of its opportunities for growth are directly tied to Southern Ontario. The BNP advocates for government policies that bind the United States and New York State closer to Canada and opposes policies creating false barriers to trade, job creation, and economic development.
Implement border efficiency measures to better move goods and people across Buffalo Niagara's international border crossings, including:
Regulatory reform requiring mandatory filing of e-manifests for all trucks
Regulatory reform requiring pre-payment of all commercial border crossing fees
Enhanced staffing of customs agents in both Canada and the United States during the final year of the Peace Bridge rehabilitation project
Support free trade policies aimed at strengthening our bi-national economy and vital trade relationship with Canada.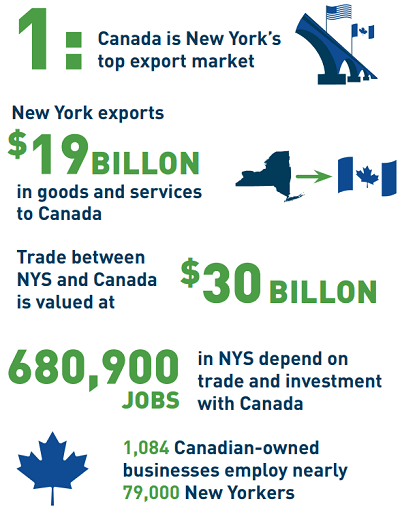 The BNP is a founding member of the Great Lakes Metro Chambers Coalition, a group of chambers of commerce across the Great Lakes region that jointly advocate on policy issues including water quality and balanced trade policy.
The Partnership is also part of the USMCA Coalition along with other Chambers of Commerce and Economic Development organizations advocating for the ratification of the United States-Mexico-Canada Agreement (USMCA), which successfully renegotiates the North American Free Trade Agreement (NAFTA). Click here to learn more about the USMCA Coalition.

Cross Border Commerce Resources
Navigating International Border Crossings

Interested in an expedited clearance process at the border? The NEXUS Niagara program allows pre-approved travelers to expedite processing through dedicated lanes at designated ports of entry. Learn more about how you can take advantage of the NEXUS Niagara program here.