The premier professional development program for emerging leaders in WNY
Unleash your leadership potential with the Buffalo Niagara Partnership's professional development program – the Leader Exchange. Just as young talents seek continuous growth, up-and-coming leaders like you thrive when armed with the skills to lead effectively. That's where the Leader Exchange comes in. 
Tailored for the vibrant and evolving landscape of WNY, the Leader Exchange is your gateway to unparalleled peer-driven professional development. This innovative program brings together a group of rising stars from the region, fostering an environment of shared insights and collective advancement. 
As a member of Leader Exchange, you'll find yourself immersed in intimate group settings, guided by a seasoned facilitator who understands the challenges unique to your journey. BNP's facilitators not only empathize with your personal and regional hurdles but also empower you with strategies tailored to your growth. Through actionable insights and hands-on approaches, you'll cultivate solutions that directly elevate your influence within your organization. 
This secure space encourages candid discussions on even the most pressing topics and career dilemmas. Here, you'll discover a supportive community of peers who resonate with the intricacies of navigating early leadership challenges. 
Amplify your leadership prowess and contribute to the thriving young professional community of WNY.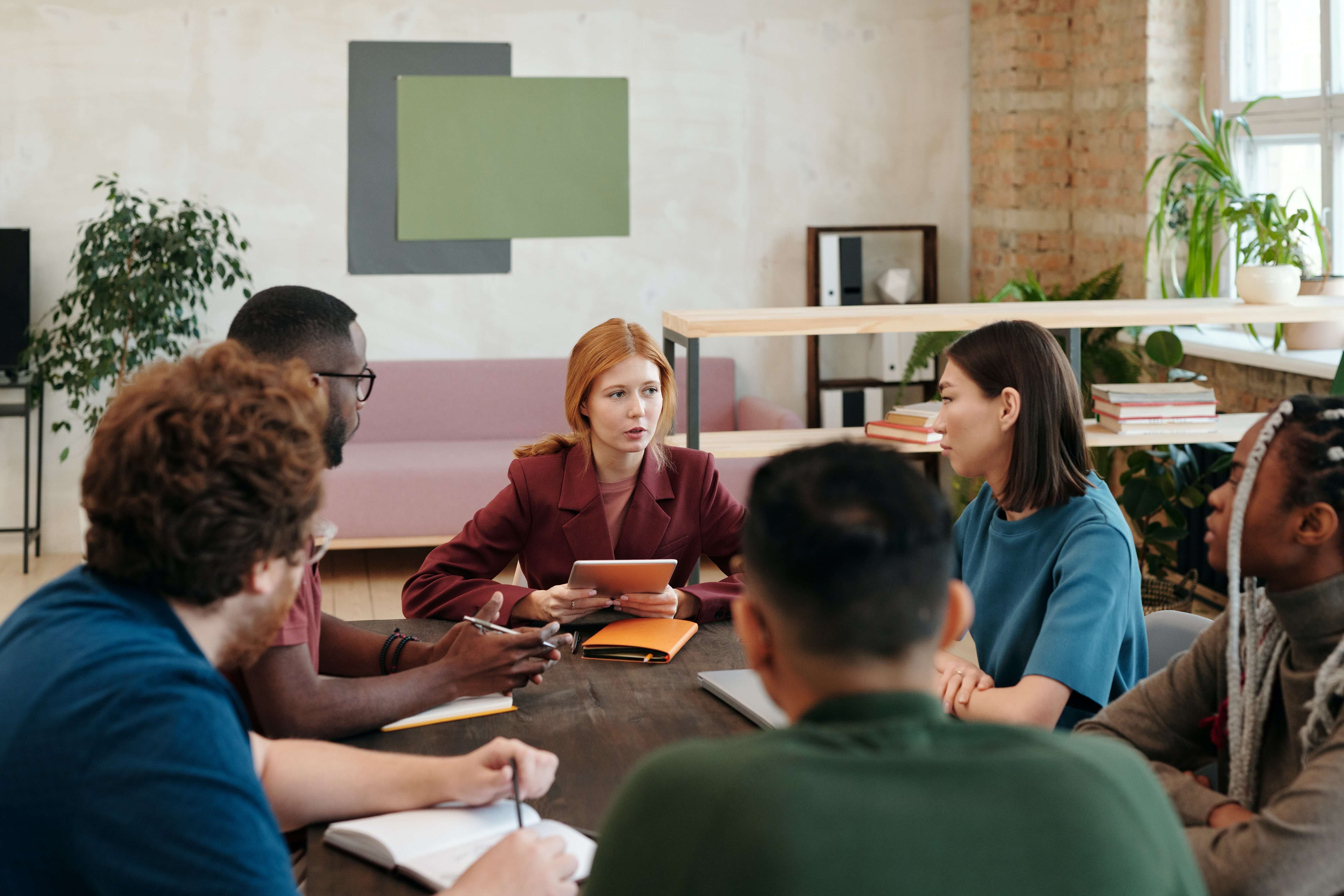 Secure your seat in the Leader Exchange now!
Here is what you receive as a member of the Leader Exchange
Monthly meetings:

Join a group of leaders and senior executives from the WNY region. Participate in 2-hour facilitated conversations that will help solve business challenges and provide cost effective and time-smart solutions that drive results.

 

Experienced facilitators:

BNP's facilitators make the difference in peer-to-peer learning. Our facilitators are professionals with years of experience in business coaching, organizational development, and DEI.

 

A free personal assessment:

Gain valuable insights into your leadership style and strengthen your self-awareness as you discover how to leverage your strengths and overcome potential blind spots. Assessments are optional, but highly recommended if you have not had one yet! 

 

A ticket to HobNob:

Immerse yourself in WNY's premiere business networking event that brings together industry leaders, influencers, and innovators, providing unparalleled opportunities to forge meaningful connections.

 

An exclusive end-of-year event:

Celebrate your achievements, network with fellow Exchange members, and engage in thought-provoking conversations with distinguished speakers at our exclusive end-of-year event.

 

Reserved space at BNP's new and exclusive LinkUp networking series:

Enjoy access to LinkUp, allowing you to expand your professional network with ease. LinkUp brings together professionals each quarter and are hosted in some WNY's favorite venues!

 
Discover a new path for professional development. Space is limited!
Some of the WNY companies that have participated in Leader Exchange
Alden State Bank
Astronics Corp.
BestSelf Behavioral Health
Child & Family Services
Elderwood
Freed Maxick CPAs, P.C.
Independent Health Corporation
Litelab Corp.
National Fuel Gas Distribution Corporation
Seneca Gaming Corporation
Synergy IT Solutions
Trocaire College
Try-It Distributing Co.
Verizon Media
Yahoo
Titles of Leader Exchange participants
Adminsistrator
Associate Manager
Controller
Human Resource Manager
Director, Accounts Payable
District Manager
Production Supervisor
Manufacturing Engineering Manager
Operations Manager
Production Supervisor
Senior Manager
Sr. Continuous Improvement Associate
Frequently Asked Questions
Would you like to learn more about The Exchanges?