The BNP strategically allies with select organizations in order to maximize our efforts and produce greater results for our members. These alliances range from long-term founding membership roles to short-term strategic alliances created to focus on hot button issues affecting the region. We are a founding member of both Upstate United and the Great Lakes Metro Chambers Coalition and a proud member of the U.S. Chamber of Commerce and The Business Council.
U.S. Chamber of Commerce is the world's largest business organization representing the interests of more than 3 million businesses of all sizes, sectors, and regions. Our members range from mom-and-pop shops and local chambers to leading industry associations and large corporations. They all share one thing—they count on the Chamber to be their voice in Washington, D.C. The Buffalo Niagara Partnership participates in the U.S. Chamber of Commerce's Federation Partnership, which mobilizes our small business members into the nation's largest grassroots advocacy network focused on national issues. Learn more here.
The Great Lakes Metro Chambers Coalition
The Great Lakes Metro Chambers Coalition represents chambers and businesses from 12 states and two Canadian provinces.  Recognizing the Great Lakes region as the world's most important economic engine, the Coalition supports and promotes job creating infrastructure investment and federal policies to help drive the region's long-term economic competitiveness and transformation.
The Business Council of New York State
The Business Council of New York State, Inc., is the leading business organization in New York State, representing the interests of large and small firms throughout the state. Its membership is made up of thousands of member companies, as well as local chambers of commerce and professional and trade associations.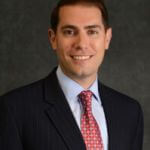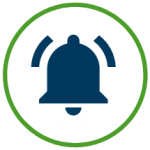 If you are interested in having timely relevant advocacy topics delivered right to your inbox, sign up to receive our newsletters today.