2023 DEI Symposium: Meet Barbara Strother, Panelist
The BNP is pleased to welcome Barbara Strother, Corporate Recruiting Manager, Aleron, as a panelist at our 2023 DEI Symposium.
We will be helping you get to know each presenter, panelist, and moderator in the weeks ahead, leading up to the 6th Annual D&I Symposium on June 1st – get your tickets here.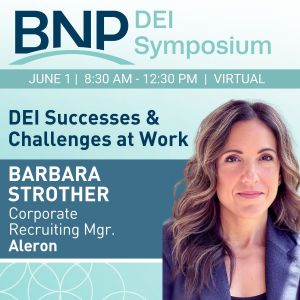 More about Barbara:
Barbara Strother is a talent acquisition professional with ten+ years of experience, including corporate recruiting, agency recruiting, and executive placement. She serves as Corporate Recruiting Manager for Aleron Group, a global workforce and business solutions company that builds relationships to empower the workplace. In addition, Barbara is a Talent Consultant with TalentRise, an Aleron company focused on executive search, organizational and talent effectiveness consulting, and leadership development. She is a member of Aleron's DEI&B Steering Committee, which strives to advance a culture of inclusion and cultivate an environment that invites team members to bring their whole selves to work. As the Corporate Recruiting Manager, she partners with organizational leadership to integrate diversity, equity, inclusion, and belonging behavioral expectations into recruitment, hiring, and workforce planning efforts.  
A graduate of Chatham University, Barbara holds a bachelor's degree in history with a minor in African American studies. She completed a brain-based learning program on equity and social justice and continues to pursue self-awareness and DEI&B-related knowledge. Barbara believes that by educating yourself on your own identities, biases, and cultural practices, you can advance inclusivity in the spaces we occupy—including the home, the workplace, and most importantly, within ourselves. She lives in Clarence, NY, and she keeps busy with her three children and two dogs outside of work. 
2023 DEI Symposium Panel: DEI Successes and Challenges at Work
Our panelists, representing small, medium, and large companies, will discuss what has worked and what hasn't worked at their organizations and how attendees can benefit from their challenges and successes.
Moderator: Kenya Hobbs, Director, Community Engagement & Equity Initiatives, Buffalo Niagara Partnership
Panelists:
Jody Briandi, President, Managing Partner Hurwitz Fine PC
Barbara Strother, Corporate Recruiting Manager for Aleron
DeWan Stroud, Chief People Officer, BestSelf Behavioral Health
Attend the 2023 DEI Symposium
Our 6th Annual Diversity, Equity, and Inclusion Symposium will feature local and national experts sharing their knowledge on hiring and retention, inclusive leadership, the importance of DEI data, and more.
KEYNOTE: Sandra Quince, Paradigm for Parity CEO, Bank of America Leader on Loan
This event will feature workshops and break-out sessions with actionable next steps for attendees to take away.
Thursday, June 1, 2023
8:30 a.m. to 12:30 p.m. EDT


Register to Attend Here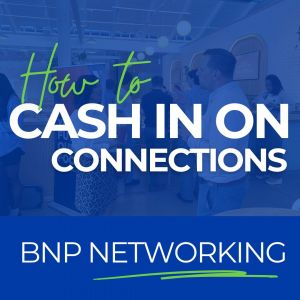 Whether you're an entrepreneur, a seasoned executive, or a budding professional, networking plays a pivotal role in your career growth. At the BNP, we understand the significance of forging meaningful connections, which is why we're excited to share the numerous benefits of networking with our members.