Supporting Teammates in the Workplace and at Every Stage of Life
By: Ted Janicki | President, Bank of America, Buffalo
Diversity, Equity, and Inclusion in WNY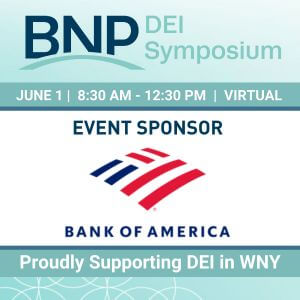 From helping Western New York companies and organizations establish or advance Diversity, Equity, and Inclusion (DEI) initiatives, the Buffalo Niagara Partnership's DEI Symposium drives important and positive impact, especially over the past several years, which is why we look forward to supporting this year's sixth annual symposium as an event sponsor. Diversity, equity and inclusion efforts are not only vital for helping our Buffalo business community thrive and foster a healthy workplace where employees feel valued and supported but are paramount for the next generation of job seekers.
To better understand the current talent acquisition and retention challenges facing employers across the public and private sectors, my Bank of America teammate Sandra Quince, who is the Paradigm for Parity CEO Bank of America Leader on Loan, will deliver the keynote address at the 2023 DEI Symposium. Developing pragmatic and sustainable solutions to create a more equitable and inclusive workforce begins with understanding how to support employees both at work and at home.
Community Commitment
Bank of America is committed to driving responsible growth here in Buffalo, and the communities we serve, by investing in initiatives and benefits that prioritize our teammates' physical, emotional and financial well-being. Wellness support for teammates and their families includes medical premiums, as well as resources to help navigate complex medical care and treatments. Addressing mental health and emotional well-being in everyday life and during times of crisis – from offering paid parental and bereavement leave to no-cost counseling – is also critical for ensuring that teammates' needs are met at every stage of life. Finally, our work to help clients achieve their financial goals and empower communities through their finances begins with our teammates' financial health and wellness. Whether through competitive compensation and our $22 minimum hourly wage (set to increase to $25 by 2025) or financial assistance for employees experiencing disaster or emergency hardship, the impact of investing in our teammates' financial well-being reaches far beyond the walls of our offices or financial centers.  
Being a great place to work requires supporting employee wellness as well as attracting (and retaining) a diverse talent pool reflective of the communities in which Bank of America teammates live and work.
Inclusive practices rely upon recognizing and valuing individual strengths and diverse experiences, including socioeconomic status, race, age, gender identity, sexual orientation, disabilities and veteran status. Bank of America's commitment to creating an inclusive environment starts at the top with our CEO and board and extends to all teammates – management team members play a special role, driving progress and accountability as well as building a strong, diverse talent pipeline. We believe that prioritizing diversity and an inclusive workplace is essential for driving success and delivering results for our clients. 
A Culture of Support

Teammates who feel seen, supported and valued are better positioned to execute for the clients that count on the services the bank provides. This sentiment drives The Academy at Bank of America, an award-winning onboarding, education and professional development organization, that supports bank teammates as they master their current roles and grow. Now The Academy is bringing its expertise in education to community members to help prepare Buffalonians for a career, build new skills and boost their confidence as they navigate the job market. 
Investing in our teammates' wellness and professional development is the first step toward building a better Buffalo for all. By actively seeking out and empowering a diverse pipeline of talent and the next generation of leaders, we can help drive responsible growth both internally and in our local communities. 

Bank of America is one of the world's leading financial institutions, serving individual consumers, small and middle-market businesses and large corporations with a full range of banking, investing, asset management and other financial and risk management products and services.
About the Author: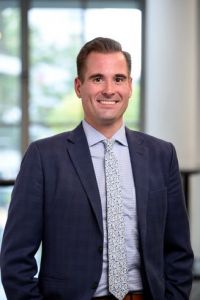 Ted Janicki is the Buffalo market president and Upstate New York/Western Massachusetts small business banking market executive for Bank of America.
As market president, Ted is responsible for connecting the banking and investment resources offered through bank of America's eight lines of business to companies, families and individuals across Erie and Niagara counties. He also leads the effort to deploy Bank of America's resources to address social concerns, strengthen economic opportunity, and build strong communities, as well as supporting the health, safety and engagement of local teammates.
Disclaimer: The above commentary entails the views of the author and not necessarily the views of the Buffalo Niagara Partnership.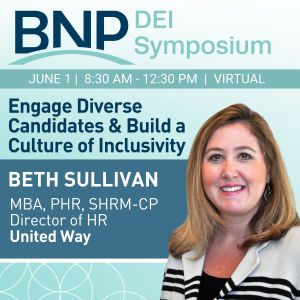 The BNP is pleased to welcome Beth Sullivan, MBA, PHR, SHRM-CP, Director of Human Resources at United Way of Buffalo & Erie County, as a panelist for the 2023 DEI Symposium. We will be helping you get to know each presenter, panelist, and moderator in the weeks ahead, leading up to the June 1st event.