Member Spotlight: Seneca Gaming Corporation
By Seneca Gaming Corporation
Two decades ago, many people thought it couldn't be done. Now, 20 years and thousands of local jobs later, Seneca Gaming Corporation has become an unquestioned engine in the local economy and one of Western New York's largest employers.
From their historic $100 million, 100-day transformation of the former Niagara Falls Convention & Civic Center to the construction of two Four Diamond Award-winning hotels and making one of the first investments in the revitalized Cobblestone District, Seneca Gaming Corporation and the Seneca Nation have invested nearly $2 Billion in building their three world-class gaming properties - Seneca Niagara Resort & Casino in Niagara Falls, Seneca Allegany Resort & Casino in Salamanca and Seneca Buffalo Creek Casino in downtown Buffalo.
What has this meant for Western New York?
More than 3,000 Western New Yorkers work at Seneca Gaming Corporation's three casinos, earning more than $220 million in annual wages – money that stays local to pay for houses, groceries, school tuitions and more. The employees live in every community in the region, including approximately 1,000 each in Erie and Niagara County, where they are building lives and futures for themselves and their families.
Of course, running a dynamic 24/7 business doesn't happen in a vacuum. Seneca Gaming Corporation has business partnerships with hundreds of vendors of every size, including many BNP members, in Western New York and across New York State. Those business relationships translate into hundreds of millions of dollars in annual spending by Seneca Gaming Corporation, purchasing everything from office supplies and playing cards to vehicles and fruits and vegetables. This helps support hundreds – if not thousands – of additional jobs in our region.
Economics only tells part of the story.
The revenues generated by the casinos are a primary source of government funding for the Seneca Nation, which uses those dollars to provide critical services and programs to its people, including healthcare, education funding, Elders benefits, housing benefits, language preservation, and so much more. Without revenues from gaming, these services would not be possible.
The Seneca Nation's gaming Compact agreement, which made it possible for the Nation to build and operate its casinos, expires in December 2023. To help educate the community on the many economic benefits the Seneca Nation and its businesses provide to Western New York, and the vital role they play for the Seneca people, the Nation launched a public awareness campaign titled #StandWithSeneca earlier this year. With thousands of local jobs, individuals, families and businesses – and the Seneca Nation's long-term future – dependent on a new, fair gaming Compact, we invite BNP members to learn more about the campaign and what a new Compact means for our region. Visit StandWithSeneca.com.
ABOUT SENECA GAMING CORPORATION: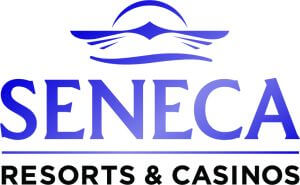 Seneca Gaming Corporation (SGC) is a wholly owned, tribally chartered corporation of the Seneca Nation of Indians (Nation) which operates all of the Nation's Class III gaming operations in Western New York. Seneca Gaming Corporation, through its wholly owned subsidiaries, Seneca Niagara Falls Gaming Corporation (SNFGC), Seneca Territory Gaming Corporation (STGC), and Seneca Erie Gaming Corporation (SEGC), operates Seneca Niagara Resort & Casino in Niagara Falls, New York, Seneca Allegany Resort & Casino in Salamanca, New York, and Seneca Buffalo Creek Casino in Buffalo, New York.
Disclaimer: The above commentary entails the views of the author and not necessarily the views of the Buffalo Niagara Partnership.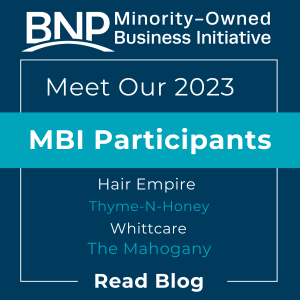 Blog Back to Our Blog Blog Categories Buffalo Niagara is home to a vibrant community of minority-owned businesses, and our Minority-Owned Business Initiative (MBI) is shining a spotlight on trailblazing professionals leaving an indelible mark on our regional business landscape. The MBI program provides minority-owned businesses access to the Buffalo Niagara Partnership's extensive resources and networks to build their business, removing…