Introducing Minority-Owned Business Initiative Participant: Herne Law, PLLC
Tribal counsel. Herne Law PLLC sees BNP's Minority-Owned Business Initiative as opportunity to enhance service to Indian law clients.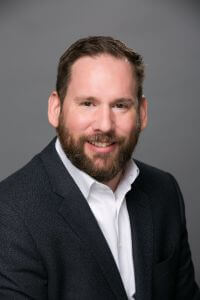 Attorney Owen Herne is an enrolled member of the St. Regis Mohawk Tribe, a federally recognized Native American tribe located in Franklin County, New York on the northern border with Canada. His father was born on the Akwesasne reservation and Owen grew up in the nearby town of Fort Covington, New York. This background is the foundation for the unique perspective Owen brings to his firm, Herne Law, PLLC headquartered in Buffalo. 
Herne Law specializes in the legal, economic, and policy issues facing Indian nations across the United States today. While he grew up in Covington, Owen spent plenty of time with family members on the reservation, learning traditions of the Mohawks as well as understanding the challenges the tribe encountered. 
"While it is really just another town in New York, the Akwesasne reservation is a very distinct community with a different set of traditions, cultures and governing policies," Owen explains. "Having an understanding of that allows me to bring a little more to the table in the practice of Tribal Law." 
Owen earned an undergraduate degree in employment relations from State University of New York College at Potsdam before earning a law degree from University of Wisconsin-Madison. He went to work for a law firm in Milwaukee practicing corporate law and soon a mentor at the firm introduced him to the workings of Indian law. When he and his wife wanted to be closer to family on the East Coast, Owen parlayed that experience into a position with the Seneca Nation of Indians in Irving, New York. He practiced there for nearly a decade as in-house counsel and honed his skills in Indian law even more.
When his wife took a job with the Albright Knox Art Gallery, the family moved to Buffalo and Owen decided to start his own firm in 2014. "When I worked for the Senecas on issues such as economic development and so forth, it was often difficult to find corporate lawyers who understood the ins and outs of Indian law," Owen says. "I saw a need for such specialization, and it has held true as my firm has seen good demand for Indian law services from the start." 
Herne Law represents clients across the country, from diverse tribes, including a great deal of work for the Mohawks. Owen scales additional counsel as needed, working jointly with colleagues familiar with Indian law and related matters. He learned about the Buffalo Niagara Partnership's Minority Business Initiative as a board member of the Community Foundation of Greater Buffalo and saw a good fit for his firm. 
"I am very excited to be part of this initiative and I am very interested in the Executive Exchange program," he concludes. "The Exchange will enable me to share and learn best practices from other executives and take that back to my clients – I look forward to the opportunities the initiative presents." 
For more information on Herne Law PLLC, visit hernelaw.com.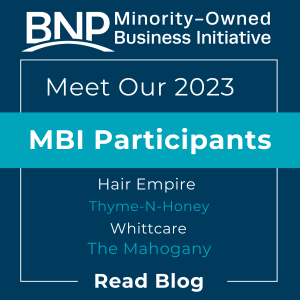 Blog Back to Our Blog Blog Categories Buffalo Niagara is home to a vibrant community of minority-owned businesses, and our Minority-Owned Business Initiative (MBI) is shining a spotlight on trailblazing professionals leaving an indelible mark on our regional business landscape. The MBI program provides minority-owned businesses access to the Buffalo Niagara Partnership's extensive resources and networks to build their business, removing…