Introducing Minority-Owned Business Initiative Participant: Zoom Zoom
Zoom Zoom ride-sharing company picks up added resources through BNP's Minority-Owned Business Initiative.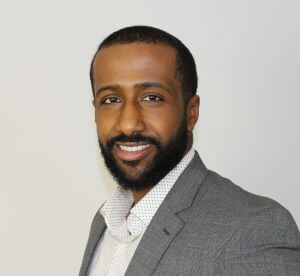 Walid Al Hilaly was working part-time delivering pizzas while a student at Brock University in St. Catharine's, Ontario when he saw an opportunity. On weekends, students would often ask him for short rides around town because cab fare was very expensive and ride services such as Uber and Lyft had yet to take off. He'd receive a little money from the students for gas and in appreciation for the ride. Before long, Walid had enough requests to start thinking about a new business venture.
A computer science major, Walid began to envision how he could marry technology with the ride service. He left his studies to concentrate full-time on the business and the transportation service soon extended beyond students to customers throughout the Niagara region. He hired friends and family members to help, and in 2012 the business was officially founded. In a few years, the company was granted insurance for the ridesharing service, and Walid, with a keen interest in technology, developed a mobile app to make it easy for customers to book rides. That's when Zoom Zoom really hit the road.
"I built the business from the ground up, recognizing a problem I could solve – namely lack of affordable transportation options – and creating something that adds value to the community," Walid explains. "Zoom Zoom was designed to be scalable and continued growth has always been part of our strategy."
That strategy included a move to the Buffalo Niagara region where Walid says he saw growth opportunity in the area's burgeoning tech sector. Now living in Buffalo, and with company headquarters here, Walid has taken advantage of programs such as START-UP NY and Launch NY to help pave the way for his business here. He notes that the Buffalo Niagara Partnership's Minority-Owned Business Initiative will give the company added fuel for growth.
"I am very thankful for the opportunity to participate with the BNP in this program, giving Zoom Zoom added resources for recognition in the local market and connections to more potential customers," Walid says. "I am looking forward to doing more with the BNP to help the company grow."
Walid recently spoke at the BNP's Employ Buffalo Niagara Community Coalition on ways to increase access and transportation in Western New York to help mitigate barriers to employment. The coalition topic aligned with Walid's commitment to caring about the well-being of the community in which Zoom Zoom does business.
"Our company is all about taking care of the needs of the people in the community, whether it's providing affordable transportation or creating jobs for our youth," he says. "Working with like-minded people through the BNP helps us move our mission forward."
Zoom Zoom employs approximately 15 people at its Buffalo headquarters including HR, customer service, operations, and social media staff. The company now contracts with more than 500 drivers to service over 30,000 users of the Zoom Zoom app and has logged more than 1 million rides. The company is registered with the New York State Department of Transportation, which Walid says will allow for growth into other markets such as Rochester, Syracuse, and Albany, while maintaining headquarters in Buffalo.
"We chose Buffalo to tap into the vitality of the area and the unique partnerships we can build here," Walid concludes. "Down the road, Zoom Zoom sees the creation of more local jobs and the hiring of more talent here."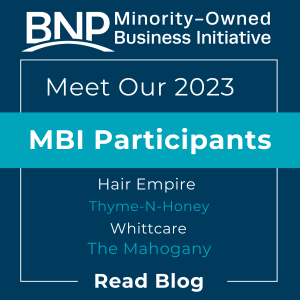 Blog Back to Our Blog Blog Categories Buffalo Niagara is home to a vibrant community of minority-owned businesses, and our Minority-Owned Business Initiative (MBI) is shining a spotlight on trailblazing professionals leaving an indelible mark on our regional business landscape. The MBI program provides minority-owned businesses access to the Buffalo Niagara Partnership's extensive resources and networks to build their business, removing…