Will your organization win the war for talent?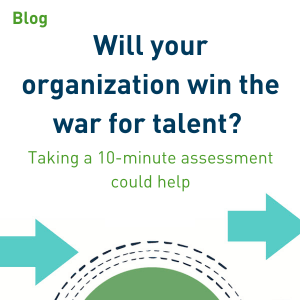 There are more jobs open than there are available people to fill them and so the odds are that organizations that have incredible cultures and work practices will win the war for talent. 
In the "Great Attrition' or 'Great Attraction'? The choice is yours. " The top three factors employees cited as reasons for quitting were that they didn't feel valued by their organizations (54 percent) or by their managers (52 percent) or because they didn't feel a sense of belonging at work (51 percent). Notably, employees who classified themselves as non-white or multiracial were more likely than their white counterparts to say they had left because they didn't feel they belonged at their companies. 
Stated otherwise, employers in tune with their employees, and focused on equity and belonging, will retain their best talent.  
And as a region, talent attraction and retention are our most significant economic development priority. In 2020, BNP and its partners conducted an inaugural assessment of the community's overall progress in DEI practices at work.  We learned then that 72% of businesses had begun their DEI journeys but only 5% had achieved the DEI goals they set.   
Has WNY made progress over the past two years? That's the question BNP is attempting to answer in the 2022 Western NY Diversity & Inclusion Business Community Assessment. 
We are asking both for-profit and not-for-profit businesses to take the assessment which is designed to take less than 10 minutes to complete. Individual company responses will be kept confidential. The full study will be released in October and will include best practices in DEI and the next steps for the community.  
The deadline to take the assessment is August 14th.  Here is the link if you need it  
In addition to the Buffalo Niagara Partnership, the assessment is supported by the Erie County Industrial Development Authority, Five Star Bank, Crowley Webb, the Community Foundation of Greater Buffalo, National Fuel, and Verizon.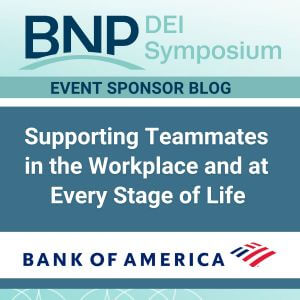 At Bank of America, investing in our teammates' wellness and professional development is the first step toward building a better Buffalo for all. By actively seeking out and empowering a diverse pipeline of talent and the next generation of leaders, we can help drive responsible growth both internally and in our local communities.