Manufacturing Council Meeting 10/7/21
BNP's Q4 Manufacturing Council meeting focused on the New York State Climate and Community Investment Act's potential impact on the manufacturing sector. We were joined by NYS Senate Minority Leader Rob Ortt and Donna DeCarolis, President of National Fuel Gas Distribution Corp.
This meeting also covered upcoming federal vaccination regulations for employers, ongoing BNP workforce development efforts, and an advocacy update on issues that directly impact Buffalo Niagara employers.
View the presentation slides here.
Watch the full webisode here: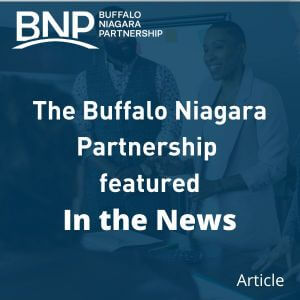 BUFFALO, N.Y. (WBFO) — This weekend's snowstorm is coming off Lake Erie on the eight-year anniversary of Snowvember, but there is one big difference between that storm and this one.
Instead of clogging up the highways to get to work or potentially missing work altogether, tens of thousands of Western New Yorkers can simply Zoom in from home.
Read More