9/24/21 Webisode: Navigating the New Federal Vaccine Mandate for Employers
WATCH: The Successful Employee Re-Entry Plan – How to Increase Engagement, Recruitment & Retention
About this Webinar:
Successfully assimilating a workforce back into the place of business takes careful planning.
Join Mark Hendrickson, V.P. HR, and Cindy Voelker, Associate CEO, from Spectrum Health and Human Services as they provide an overview of best practices for re-entry. 
Viewers will learn:
Practical ways to get a pulse on their workforce

Actionable ideas to put plans in place to best understand their organization's expectations and to meet and exceed them

The latest data points from national surveys about what employees are thinking and saying about returning back to work

The critical importance of employee wellness and how it affects productivity and retention

How Spectrum Health has made necessary changes to recruit, retain and maintain engaged employees
Watch the Presentation Below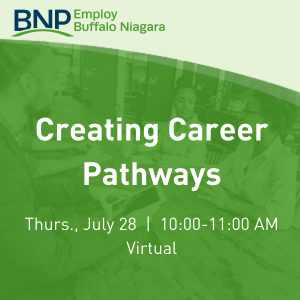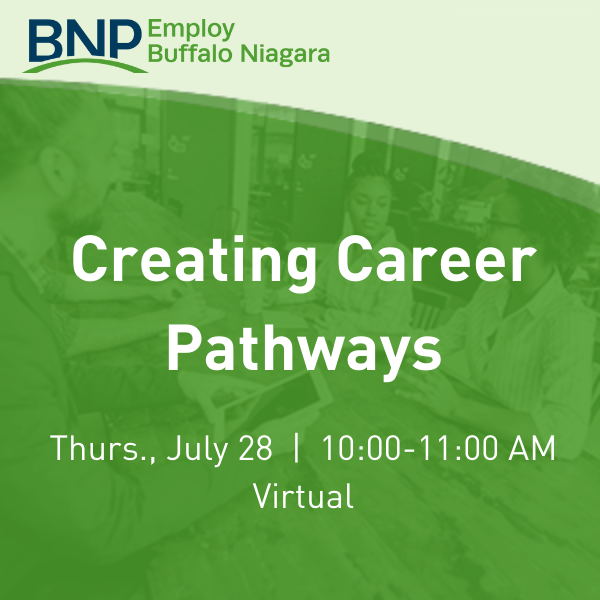 The Buffalo Niagara Partnership knows that hiring is the most common pain point amongst all employers right now, and will be for the foreseeable future. We created the Employ Buffalo Niagara Career Pathways Program to help regional companies attract and retain talent in this challenging job market.