Manufacturing Council Hosts: Navigating lending, tax law changes and the future of PPP
The Manufacturing Council hosted a virtual meeting to discuss the future of COVID-19-related governmental financial assistance and lending opportunities for local businesses.
The federal government is supplementing the original Coronavirus Aid, Relief, and Economic Security (CARES) Act, and new United States Small Business Administration Paycheck Protection Plan (PPP) guidance is released on a continuous basis.
We heard from experts at The Bonadio Group about:
Efficient ways to comply with federal guidance and tax law changes
How to take advantage of new lending opportunities.
Watch the full webisode here:
Presented by:
Thank you to the Manufacturing Council Sponsors
TITLE SPONSOR: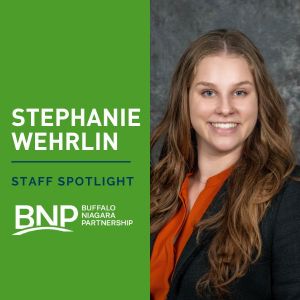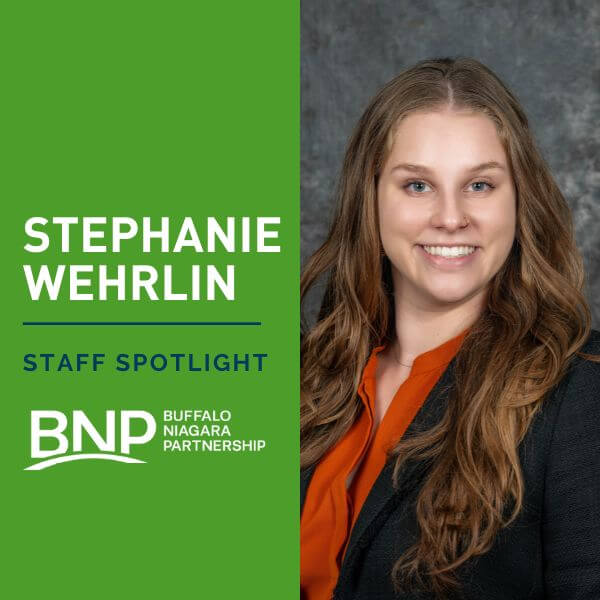 We are pleased to introduce Stephanie Wehrlin, BNP's Assistant Event and Program Manager as our latest Staff Spotlight.
Stephanie has a specific focus on our Young Professional division, BN360. She creates an engaging platform for young professionals in the Buffalo Niagara region to connect, collaborate, learn, and be empowered.
Learn a little bit more about Stephanie in this brief Q&A.