10.23.23 Advocacy Alert: Buffalo Wins Tech Hub Designation [Preview]
Today, the White House and U.S. Department of Commerce announced which communities have earned the "Tech Hub" designation. Buffalo was among the communities selected, meaning our community will have the opportunity to complete for millions in federal funding for research & development, workforce development, and supply chain upgrades.
In our application, Buffalo partnered with community leaders in Rochester and Syracuse to form a regional application, called the "NY SMART-I Corridor." The BNP and other regional leaders in business, nonprofits, higher education, and training collaborated to develop a strong application describing how our region would leverage federal investment.
This designation will provide transformational regional benefits but will also serve the national interest...
You have reached the end of the public preview for this alert. Please click here to continue.
Continue Reading to Learn:
• Hear from Dottie Gallagher, President/CEO of the Buffalo Niagara Partnership
• History of the Tech Hub
• Future Steps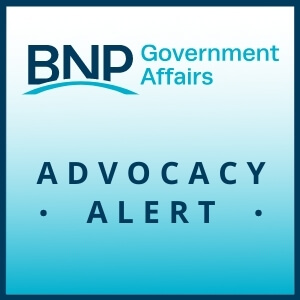 Blog Back to Our Blog Blog Categories This month, a new law regarding pay transparency will take effect in New York. All employers should prepare to comply with this law. Get answers to frequently asked questions below. What does the law require? The law requires employers to disclose the compensation (salary or wage) or range of compensation…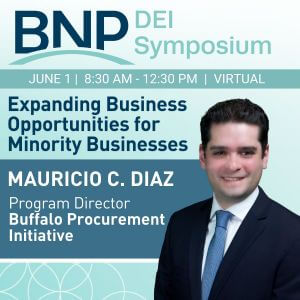 The BNP is pleased to welcome Mauricio C. Diaz, Program Director, Buffalo Procurement Initiative as a Speaker at our 2023 DEI Symposium. We will be helping you get to know each presenter, panelist, and moderator in the weeks ahead, leading up to the June 1st event.