Equity & Transparency at Work
Equity and transparency are foundational components of developing and sustaining a workplace culture that endures through the good times and the rough patches that inevitably happen. As we continue to advance our efforts to improve diversity, equity and inclusion (DEI) in the workplace, we must remain cognizant of equity's centrality.
In a recent National Study of Workplace Equity conducted by Boston College School of Social Work in conjunction with SHRM, we learn that "equity at the workplace refers to the fairness of organizational systems and the absence of systematic and persistent disparities in the opportunities and resources available to employees, regardless of their demographic and social identities."
Kyria Stephens, Director of Inclusion and Community Initiatives at Buffalo Niagara Medical Campus, will join us during Buffalo Niagara Partnership's D&I Virtual Learning Series on April 28 to share on the importance of "Equity and Transparency at Work."
Let's take a practical look at the numerous areas or systems in the workplace that are impacted by equity to gain a better understanding of the integral nature of the concept. Equity plays a role in our: recruitment and hiring practices; compensation and benefits policies; orientation and onboarding procedures; as well as supervision and mentoring; training and career development; employee performance assessment and feedback; access to employee resources and supports; how promotions are handled and separation protocols.
Now imagine for a moment if any one of those systems is inequitable in some way. Such an occurrence will have a negative effect on the culture of trust that employees experience in the workplace. When an employee feels that they are operating in an environment where trust has been compromised, it is very likely that their ability to be transparent will be diminished.
When faced with situations of inequitable treatment in the workplace and a lack of transparency in addressing and resolving matters, companies can find themselves in a downward spiral. However, there are steps that can be taken to redress systems lacking in equity and transparency which we will explore through this interactive webinar.
In the upcoming Virtual Learning Series with Kyria Stephens, you can expect to learn more about:
The Role of Transparency and Equity in creating an inclusive workplace
Building a Culture of Trust
The Impact of Transparency and Equity in Recruitment and Hiring
Exploring Best Practices for Feedback and Performance Reviews
Get ready to be equipped with tools and tips that you can put into action to create more equity and transparency in your workplace.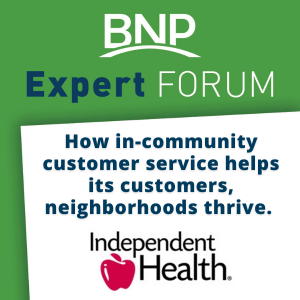 More than ever, healthcare organizations must connect customers with services that provide value, while understanding their concerns on a local level. Superior customer service can support everything from business retention to brand promotion and improved access to healthcare options.