Leader Exchange – Preparing you for advancement opportunities
Are you a new or developing leader who is highly motivated and seeks to grow as a leader and earn a promotion within your company?  Then the BNP's Leader Exchange program could be your key to personalized leadership development.  
Leader Exchange is designed as a unique peer-to-peer, leadership development program intended specifically for developing leaders who have an interest in honing their skills and learning how to navigate business and industry in Buffalo Niagara.  
The program focuses on specific goals, objectives, and challenges of today's developing leaders. Our Expert in Residence and Program Facilitator for the Leader Exchange Program is Lindsey A. Zajac, V.P. Talent Solutions at Career Partners International. She had this to say about what program participants could expect: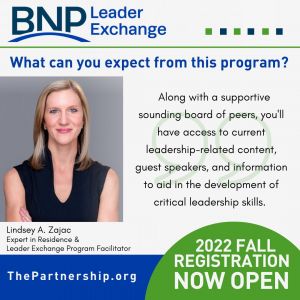 "This program gives you access to current leadership-related content, guest speakers, and valuable resources to aid in the development of critical leadership skills. We'll share best practices and celebrate success stories amongst the group. Participants will benefit from a safe, open environment as well as a supportive sounding board of peers to share ideas or issues with. Participants will walk away with increased self-awareness and insights into their strengths and areas of opportunities."
One of the prized takeaways from the program is a complimentary assessment that will serve as a guide to individual plans. 
This program is open to anyone who meets the following eligibility requirements.  Candidates must have: 
a minimum of seven years of business, industry, or professional experience

 

at least one direct report

 

a commitment, on the part of management, to the candidate's professional development

 
Are you ready to invest in your professional development?   
Apply now: https://www.thepartnership.org/professional-development-programs/leader-exchange/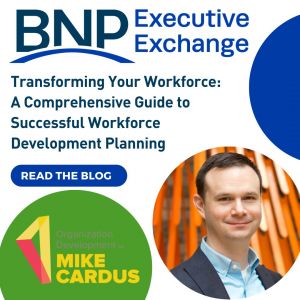 In today's rapidly changing business landscape, companies need to be able to adapt and evolve to stay competitive. One of the most critical elements of this is developing a workforce that is agile, skilled, and able to drive innovation.