Executive Exchange – Your strategic advantage
The Buffalo Niagara Partnership's unique Executive Exchange Program is an opportunity for leaders at the top of their fields to reach greater heights of Executive and Organizational Development.
Our three executive groups are comprised of professionals from diverse industries and backgrounds, matched according to their needs and with industry exclusivity in mind. If you are a senior-level business leader ready to benefit from a circle of trusted peer advisors, the Executive Exchange Program is for you.
Hear From Our Program Facilitators
Each experienced facilitator will customize the program based on their group members, in order to focus on unique group objectives.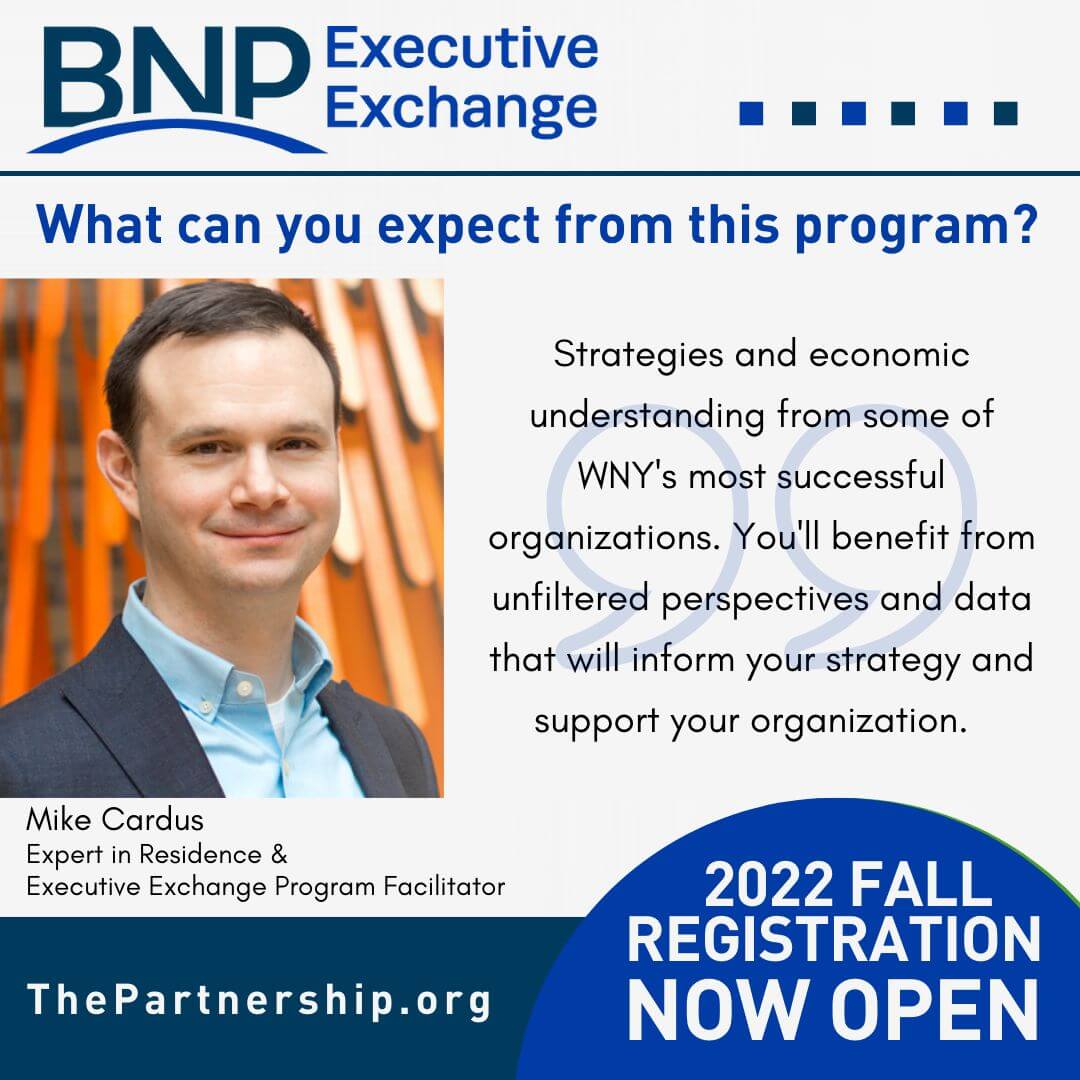 Your Executive Exchange Group is here to listen, offer ideas, and point you towards resources that will help you address any challenges you face. Our meetings allow you to step back from the day-to-day and immerse yourself in the abstract of strategy, workforce, and other topics that will support innovation and differentiation within your sector.
As an Exchange participant, you will hear unique perspectives, strategies, and economic understanding from some of Western New York's most successful organizations. This direct connection to other local and global executives will help inform your strategy and support your organization – contributing to a more robust WNY business community for all of us.
Mike Cardus | BNP Expert in Residence & Executive Exchange Facilitator | Organization Development Specialist, Roswell Park Comprehensive Cancer Center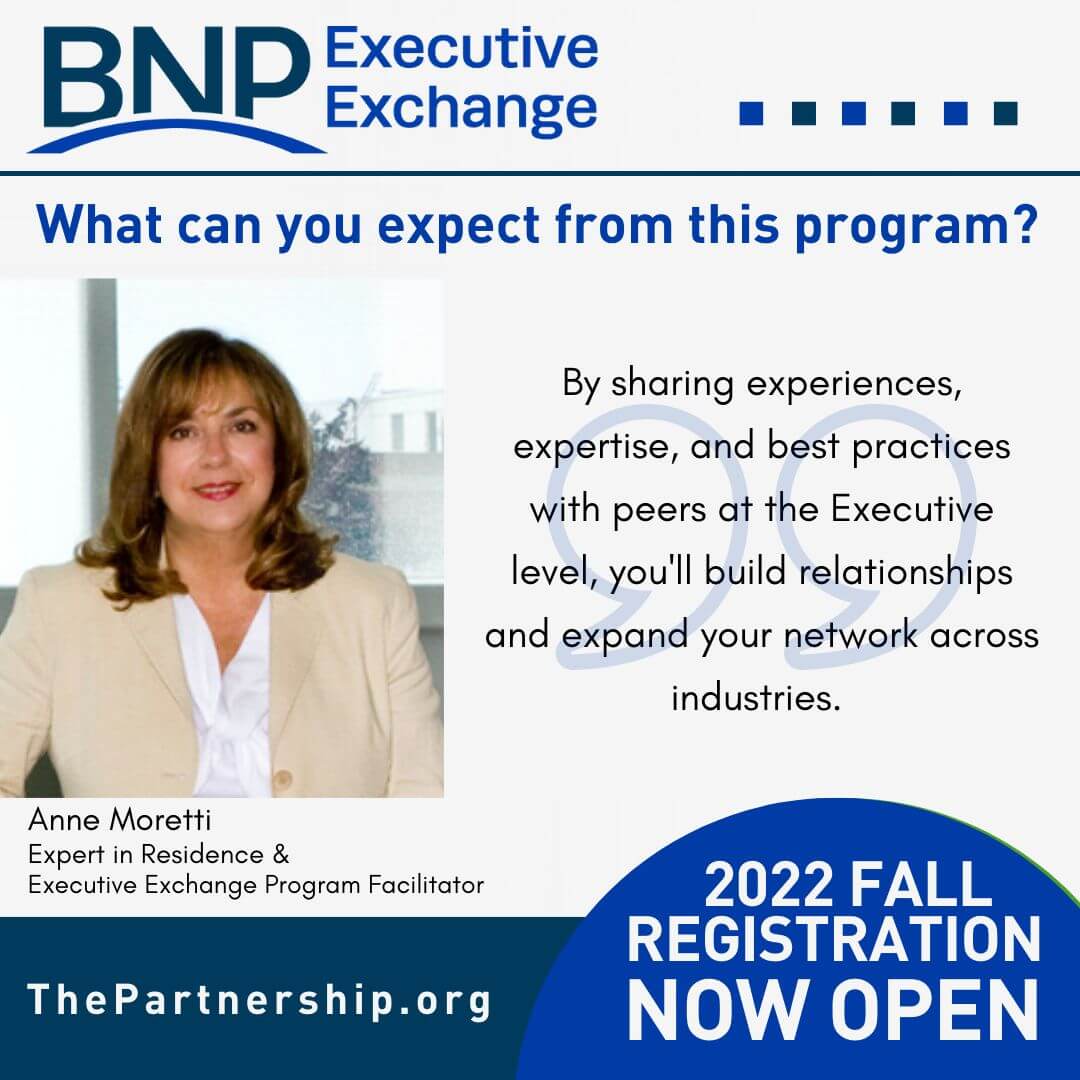 Executive Exchange is an opportunity to regularly meet and discuss real-time issues and situations with peers at the Executive Level. Through this exchange of ideas, experiences, and expertise, you will gain skills and best practices to implement within your organization.
Throughout the course of your Exchange Group, you will build relationships and expand your network across industries, bonding as an Executive coaching team both personally and professionally. This facilitated learning experience enables Executive leaders to broaden their outlook and reap the benefits.
Anne Moretti | BNP Expert in Residence & Executive Exchange Facilitator |  President, Moretti Consulting, LLC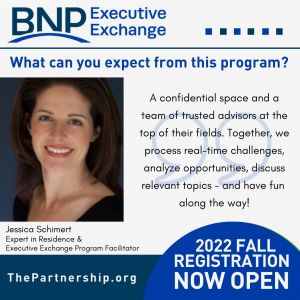 The BNP's Executive Exchange program provides its participants with a confidential space and a team of peer advisors at the top of their respective fields. We recognize that at the highest level, it can be difficult to find trusted individuals with which to share challenges and opportunities; the Exchange Program eliminates this concern.
Together, we address topical concerns, analyze opportunities, and discuss subjects relevant to our group members. We are solution-oriented and continually learning from one another - and we have fun along the way!
Jessica Schimert | BNP Expert in Residence & Executive Exchange Facilitator | Organizational Development Consultant and Coach
Executive Exchange continues to grow in popularity - space is limited and in high demand.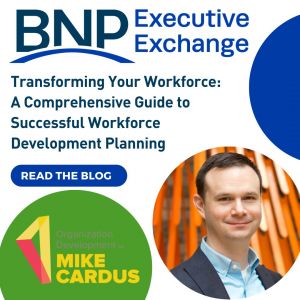 In today's rapidly changing business landscape, companies need to be able to adapt and evolve to stay competitive. One of the most critical elements of this is developing a workforce that is agile, skilled, and able to drive innovation.