5.17.22 Member Bulletin: Supporting East Buffalo
BNP has stepped in to assist the City of Buffalo in their efforts to organize the generous support offered by the business community.
Updated 5.20.22
With the establishment of the two funds described below, interested donors are encouraged to contact the appropriate fund directly to provide support.
If you are interested in making a monetary donation, these two complementary funds that have been developed to assist the victims of the 5/14 tragedy and all East Buffalo residents. Each fund will have full transparency, community-based decision-making, and will assure that donations will go where they are most needed and will have the highest impact.
Here is the information and the links to make your donation(s).
To assist the victims and families impacted by the tragedy:

Buffalo 5/14 Survivors Fund. In partnership with Tops, the National Compassion Fund has established the Buffalo 5/14 Survivors Fund to provide direct financial assistance to the survivors of the deceased and those directly affected by this tragedy.
One hundred percent (100%) of the contributions donated to this fund will go directly to victims and survivors of this atrocity. Qualifying charitable donations to this fund are tax-deductible.

The National Compassion Fund is the leading authority on financial assistance to victims of mass casualty events. It is a subsidiary of the National Center for Victims of Crime, the nation's leading resource and advocacy center for victims of all types of crime.
Donate to the Buffalo 5/14 Survivors Funds HERE.  
To support the community-based organizations serving East Buffalo residents:  
Buffalo Together Community Response Fund. Coordinated by the Community Foundation for Greater Buffalo and United Way of Buffalo & Erie County, this Fund will address immediate community needs, long-term rebuilding, and systemic issues that have marginalized communities of color in the aftermath of the horrific events of May 14th.
Donate to the Buffalo Together Community Response Fund HERE.
Read the full press release here.  
---
What else can my business do?
Businesses looking to make an in-kind donation should email Help Buffalo: helpbuffalo@thepartnership.org  or contact: https://www.buffalotogetherfund.org/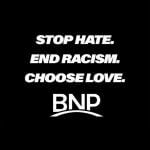 You can publicly take a stand against racism. Visit Buffalo Niagara has created a graphic that can be adapted for your company. Download the graphic here and add your company logo. Here's how the Buffalo Bills, Visit Buffalo Niagara, and the BNP customized and shared the graphic.
Buffalo is resolved. Buffalo is united. Buffalo was/is/shall remain the City of Good Neighbors.
---
The Diversity & Inclusion Symposium: DEI at Work to be held June 16th is a good way to learn about building equitable practices at work. The BNP will be adding a special track to the calendar in response to the Buffalo shooting, addressing how employers can advance their DEI work and better communicate with employees in light of these recent tragic events. While this additional track is under development, the Symposium agenda to date can be found here.
Thank you to all those who have offered their aid at this critical time.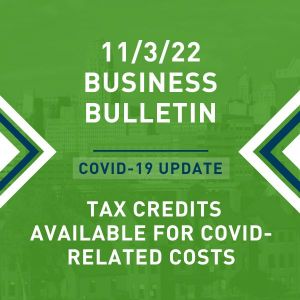 Small businesses can now apply for a new tax credit to help offset COVID-19 costs. The $250 million COVID-19 Capital Costs Tax Credit Program will cover up to 50% of eligible expenses, for a maximum benefit of $25,000.