COVID-19 Bulletin: Tax Credits Available for COVID-Related Costs 
Small businesses can now apply for a new tax credit to help offset COVID-19 costs. The $250 million COVID-19 Capital Costs Tax Credit Program will cover up to 50% of eligible expenses, for a maximum benefit of $25,000.  
Eligible expenses must have been incurred between January 1, 2021, and December 31, 2022, and include: 
Supplies for disinfecting or otherwise stopping transmission

 

Replacing lost perishable goods

 

Sneeze guards

 

Sanitizer

 

Air purifiers

 

Signage

 

Barriers for social distancing

 

Contactless pay equipment and software

 

Outdoor space expansion

 

Remote work capability

 
Eligible small businesses have under 100 employees and gross receipts less than $2.5 million.  
Due to the limited appropriation for this program, businesses are encouraged to apply as soon as possible here.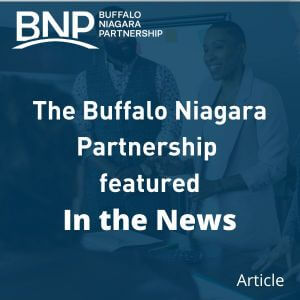 BUFFALO, N.Y. (The Buffalo News) —Dottie Gallagher, president of the Buffalo Niagara Partnership, said fears of random testing and possible quarantines in Ontario all worked to discourage significant aspects of the region's integrated economy. She called the move "quite frankly, long overdue," especially for those travelers discouraged to even try navigating requirements like ArriveCan.