12.21.21 Advocacy Alert: What's the Latest on Biden's Vax/Test Mandate?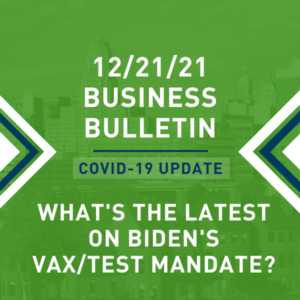 In early November, the Biden administration released a requirement that all employers with 100 or more+ employees require them to be vaccinated or test weekly. Almost immediately, the rule was challenged in court, leading to conflicting information. Here's what we know going into the final days of the year.  
Timeline 
Local Considerations 
Both Erie County and New York State have issued indoor mask mandates, with exceptions allowed at venues that require proof of vaccination for entry. Employers should be mindful of these local/state rules when planning vaccination policy. 
What Should Employers Do? 
Keep preparing. Absent Supreme Court intervention, this rule will go into effect on January 10th. Employers should be prepared to implement this if the rule applies to them.  
To help you prepare, the BNP hosted a seminar with a human resources expert. The presentation, available here, will address frequently asked questions.  
Stay tuned for BNP updates on SCOTUS. Supreme Court action will determine whether OSHA will be enforcing this rule. As Justice Kavanaugh and the Court consider petitions, the BNP will keep you informed of any updates that affect its enforceability.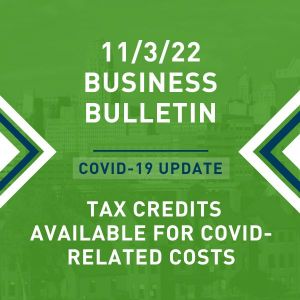 Small businesses can now apply for a new tax credit to help offset COVID-19 costs. The $250 million COVID-19 Capital Costs Tax Credit Program will cover up to 50% of eligible expenses, for a maximum benefit of $25,000.