9/24/21 Webisode: Navigating the New Federal Vaccine Mandate for Employers
President Joe Biden recently announced a new mandate requiring all employers with 100 or more 
employees to ensure their workforce is fully vaccinated or require weekly testing of unvaccinated workers.
The new mandate will be published in a forthcoming OSHA rule, so full details have not been released yet. However, the administration has indicated that the effective date would give workers sufficient time to get vaccinated.
Join the BNP and Alcott HR for a webisode focused on the legal and human resources implications of the forthcoming OSHA rule and how to best prepare your business for these changes.
Watch the Presentation Below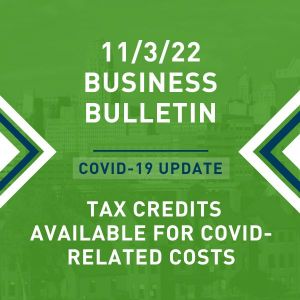 Small businesses can now apply for a new tax credit to help offset COVID-19 costs. The $250 million COVID-19 Capital Costs Tax Credit Program will cover up to 50% of eligible expenses, for a maximum benefit of $25,000.