6.21.21 BNP Advocacy Alert – Poloncarz Announces ARP Spending Plan
Erie County Executive Mark Poloncarz announced today his plan to invest the county's share of local aid from the latest COVID-19 relief package.
The American Rescue Plan, the $1.9 trillion economic stimulus plan signed by President Biden in March, provided $178 million to Erie County.
Poloncarz said the county's "RENEW Plan" will invest $123.7 million in:
Infrastructure

ErieNET, a 360-mile high-speed fiberoptic network across Erie County
$33 million in sewer and water upgrades
$5 million for construction of a new DPW barn on Harlem Road
$10 million for upgrades to the county building at 50 Delaware Avenue and the replacement of roof tiles at SUNY Erie's downtown campus
$5 million in DPW pay-as-you-go road funding

Regional Attractions

$14.3 million in the Erie County Parks system

Largest single-year investment since the 1930s WPA program
Restoration of the Wendt Mansion and Stables
$400,000 in upgrades to the South Park casino and Martin Luther King Park grow-houses
Significant investment in Chestnut Ridge Park – Parking Lot, Casino Improvements, Roadway Improvements, Comfort Station upgrades
Other upgrades to Ellicott Creek Park, Como Lake Park, Emery Park, Grover Cleveland Park, Seneca Bluffs Park.

$5 million for the Botanical Gardens Expansion Project
$4.5 million for facade renovations to the Convention Center

County Personnel

Replacement of previous COVID-related budget cuts

107 of 287 cut county positions restored

Premium pay for essential county workers who worked during first wave of pandemic – up to $5/hour bonus
35 new jobs in the parks department, EMS services, district attorney's office, purchasing, cancer services, and a newly-created Office of Health Equity

Other Investments

$2.8 million for small business promotion programs
$1.6 million to fully fund Health Professionals Opportunity Grant Program to train health workforce
$15 million in other "Strategic Community Group Capital Investments"
The RENEW Plan is being presented to the Erie County Legislature this week. Poloncarz expects the remaining tranche of ARP funds to arrive in May 2022.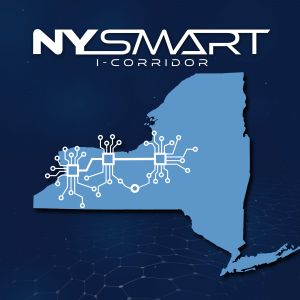 After years of relentless advocacy to bolster Upstate NY's innovation and manufacturing industries, U.S. Senate Majority Leader Charles E. Schumer and U.S. Congressman Brian Higgins announced the Buffalo-Rochester-Syracuse region have joined forces with a proposal to become a federally-designated Tech Hub in the first-of-its-kind nationwide competition created in his CHIPS & Science Bill.