3.3.21 COVID-19 Bulletin: NYS Updates
Embattled NYS Governor Andrew Cuomo held his first COVID-19 briefing in over a week today. 
In addition to sharing the positive news that COVID-19 cases and hospitalization rates continue to decline across the state, the Governor announced: 
He 

has reached an agreement with legislative leaders regarding 

repeal of his

 expanded powers related to COVID-19.  Several lawmakers 

of both parties 

have voiced concern that the agreement does not go far enough in curbing the Governor's unilateral power.  

 

New Yorkers traveling domestically will no long

er

 need to quarantine or 

test-out of quarantine within 90 days of full vaccination.  

The existing quarantine 

guidance issued by CDC 

remain

s

 in place for international travel

ers

.  

 
Beginning March 22, residential gatherings will be limited to 10 people indoors and 25 outdoors.  On the same date, social gatherings will be limited to 100 

people 

indoors and 200 

people 

outdoors

. 

 

Beginning April 2, arts and entertainment venues around the state can operate at 33% capacity with up to 100 patrons indoors and 200 outdoors.  If admission is dependent on a negative COVID-19 test result, capacity can increase to 150 

people 

indoors and 500

 people

 outdoors. All venues are subject to ongoing social distance and face covering requirements.

 

NYS will release the Empire Test app within the week for download.  The free app will allow New Yorkers to prove negative test results for admission to venues.  

 
*******
The Buffalo Niagara Partnership is committed to providing employers with the latest information and resources to help you deal with COVID-19 and its impact on our community, state and nation. Visit our Events and Resource pages as they are updated regularly to provide you with the most current information.
Do you have specific questions related to running your business or your business unit?Visit the BNP Business Link, a question and answer forum for, and by, the Buffalo Niagara business community.  Submit your questions and get expert answers on just about any topic from legal, IT, HR, NYS regulations, sales, marketing, communications and more.  It is quick, confidential, powerful and convenient.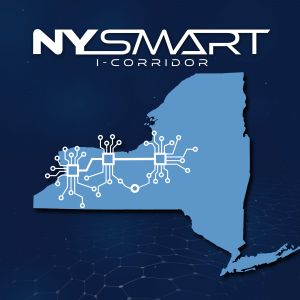 After years of relentless advocacy to bolster Upstate NY's innovation and manufacturing industries, U.S. Senate Majority Leader Charles E. Schumer and U.S. Congressman Brian Higgins announced the Buffalo-Rochester-Syracuse region have joined forces with a proposal to become a federally-designated Tech Hub in the first-of-its-kind nationwide competition created in his CHIPS & Science Bill.