ILF Spotlight: BankOnBuffalo Is Buffalo's Bank
BankOnBuffalo is a presenting sponsor of the BNP Industry Leaders Forum, convening regional business leaders with their peers to strategize for the future success of their industry and the overall economic vitality of the regional economy. 


Seven years ago, a small group of Western New York banking industry veterans got together and asked themselves, "How well are the needs of this community being met by its banks?" 
Their conclusion? Not well enough. So, they rolled up their sleeves and went to work, committed to filling the void they recognized.
The fruit of their labor was a brand new bank; a bank that would be uniquely positioned to meet the diverse, evolving needs of the community's residents and businesses; a bank that could truly be called Buffalo's bank.
BankOnBuffalo is born!
The vision of those bankers became a reality seven years ago, as they established a new division of CNB Bank, a storied financial institution that traces its roots back nearly 160 years in a Central Pennsylvania community that shares Buffalo's humility, work ethic and values. BankOnBuffalo made its debut in November 2016, as the new bank opened the doors of its headquarters in downtown Buffalo's iconic Electric Tower.
Since then, BankOnBuffalo has experienced dramatic growth, a reflection that the bank's founders were right – the needs of many Western New York residents and businesses were indeed not being fully met.
Today, BankOnBuffalo has over $1.1 billion in deposits and operates 13 full-service community offices throughout Erie and Niagara Counties, including Buffalo, Orchard Park, Amherst, Williamsville, Clarence, Clarence Center, Akron, Lancaster, Niagara Falls, and Wilson.
With its forward-thinking, progressive approach to community banking, BankOnBuffalo has also introduced new, innovative banking experiences to Western New York. The BankOnWheels is a full-service, yet fully mobile branch that delivers essential banking services to communities with little or no access to such services historically. The bank's SMART Stations are "enhanced" ATMs which allow customers to have a live video chat with a BankOnBuffalo banker who can provide banking assistance/services and answer any questions hours before any branches are open and long after they close.
Day in and day out, the more than 110 employees of BankOnBuffalo and its wealth management solution, 1865 Wealth Advisors at BankOnBuffalo deliver banking, lending and investment solutions to thousands of consumers and businesses, large and small across Western New York – solutions that help them achieve their financial goals and realize their dreams.
Most recently, the bank has also begun to extend its reach into neighboring Rochester, opening an office through which it can support the financing needs of businesses of the Flower City and develop wealth management strategies for that community's investors.
What makes BankOnBuffalo special?  
In a crowded banking space, there are a number of things that set BankOnBuffalo apart from its peers here in Western New York. Chief among them is its ability to deliver the innovative, leading-edge products and services of a "big" bank but with the personal touch and superior service of a "small" bank.
BankOnBuffalo's relationship with its parent company has helped make this possible. It operates as an independent community bank, led by people who deliver the value of local decisions made locally, which is particularly important to WNY's business owners for whom the bank is committed to finding ways to say "yes." At the same time, as part of the CNB family, BankOnBuffalo is "powered" by CNB Bank's strong, robust organization with the tools and resources to consistently deliver a superior customer experience.
That's in BankOnBuffalo's DNA and central to its winning formula – one that has enabled it to grow from a fledging start up only 6 years ago to a bank that was just voted "Best of 716" by members of the community it serves.
"We are keenly aware of the critical role that a bank can and should play in its community, and at BankOnBuffalo we have enthusiastically embraced this role from the moment we first opened our doors," said Michael Noah, president of BankOnBuffalo. "We're proud of the positive impact we've made thus far, and we look forward to having an even greater impact in the years to come.  More than just our name, this community can always count on us to bank on Buffalo!"
Thank you to our sponsors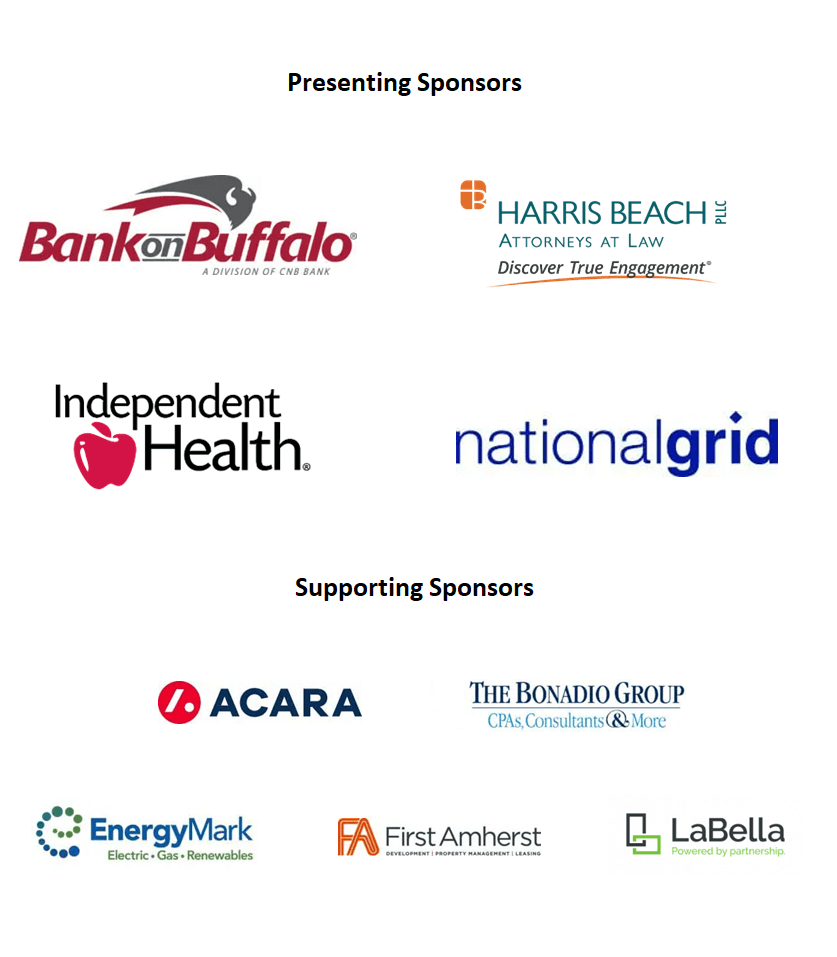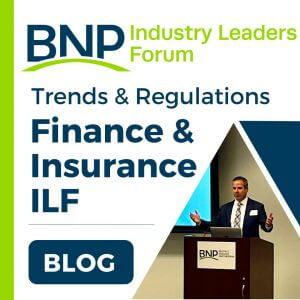 How will government regulations and evolving consumer trends change how Buffalo Niagara companies are financed and insured?
The BNP Finance & Insurance Industry Leaders Forum (ILF) came together on October 5th to discuss this complicated question.