Cost of Health Care Inequity Is a Major Economic Drain on Regions

Presenting Sponsor Spotlight: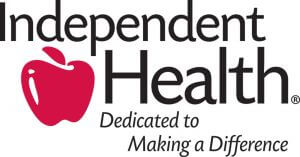 Independent Health is a presenting sponsor of the BNP Industry Leaders Forum, convening regional business leaders with their peers to strategize for the future success of their industry and the overall economic vitality of the regional economy. 
Community health partnerships and organizations can strengthen the region's economic health
By Richard Argentieri | Senior Vice President, Chief Sales & Marketing Officer, Independent Health 
There's a growing recognition that societal and socioeconomic factors affect the health of individuals. Known as Social Determinants of Health, these factors influence health outcomes, such as socioeconomic status, education, neighborhood and physical environment, employment, and access to health care. They involve food insecurity and lack of access to nutritional choices, housing, transportation issues (such as rides to doctor visits and medical services), and educational and employment opportunities.  
While this concept is not new, the pandemic, heightened social unrest, rising food prices and the shaky economy over the last three years have driven these factors to take a more prominent place in the way health care organizations determine their priorities.   
Addressing Social Determinants of Health is important for improving a population's health and reducing longstanding disparities in healthcare delivery, but there's also a regional benefit to this, because regions that get health care right, in terms of quality, cost, and access, will be the economic winners.  
It is therefore imperative that communities make sure everyone has access to quality care, because the cost of health care inequity is a major economic drain on regions. 
As we know, these are complex and complicated issues that cannot be addressed or solved by one entity working alone. Rather, the best solutions are conceived, developed and implemented through a collaborative effort and a shared vision. In essence, "it takes a village." 
At Independent Health, we have always taken a collaborative approach by building community partnerships and supporting many organizations to help create and implement solutions.  We've seen the value of being open to partnering with organizations and individuals who have passionate ideas and visions of what they can accomplish.  
For example, Independent Health has partnered with Dr. Willa Arnet, DNP, to design a pilot program in which she and her team of nurse practitioners make house calls to people who are unable to visit a doctor because of barriers, whether it's transportation, access or trust.   
Our Food First initiative, which we introduced with our nutrition partner Foodsmart, provides a registered dietitian and free food delivery to our Medicaid managed care members as a way to improve access to fresh food and nutritional support, especially in the areas of Buffalo that lack a supermarket that stocks fresh fruits and vegetables.   
Efforts to help our neighbors extends with The Independent Health Foundation and its community partners to deliver health-oriented programs and events in underserved neighborhoods, especially through its Soccer for Success, Good for the Neighborhood, and Fitness for Kids programs.   
The Independent Health Foundation's Healthy Options at Home delivers meal kits directly to families around the city of Buffalo to teach healthy cooking skills and create habits for a lifetime. These include all ingredients needed to prepare a healthy recipe along with virtual cooking demonstrations for four consecutive weeks. The kits also include the cost of the recipe, shopping lists for future use, resources on how to cook on a limited budget, and kitchen tools. 
It takes a willingness to try things we haven't done and finding committed and passionate people who have new ideas and approaches. The good news is the Buffalo Niagara region is not lacking in these types of individuals and organizations. We lean on each other and help each other in difficult times, and we can achieve so much more by keeping that momentum going on a sustained basis.   
Learn more about the BNP Industry Leaders Forum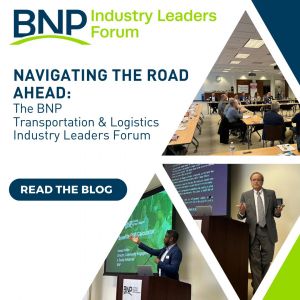 Exploring the Need for Regional Transportation Network Improvements & Advancements in Global Logistics