9.26.22 Advocacy Alert: Canada to Remove All Border Restrictions
The Public Health Agency of Canada announced it will lift all COVID-related restrictions on international travelers beginning this Saturday, October 1.  
Canada will no longer require: 
Preregistration through the ArriveCan app

 

Proof of vaccination

 
Testing before or during arrival

 

Quarantine/Isolation

 

Reporting of symptoms

 
In July, the BNP called on the Canadian government to cease the preregistration requirement within the ArriveCan app.  
The BNP has long called for a reciprocal border crossing policy to facilitate travel and commerce between the U.S. and Canada. While Canada's announcement is welcomed and applauded, it underscores the need for the U.S. to update its own border policy. America still requires non-citizen travelers to provide proof of vaccination to enter the country.  
After President Biden's declaration last week that "the pandemic is over," updated policy that eases crossing and strengthens border community economies is long overdue. The BNP continues to urge the U.S. federal government to follow Canada's lead and remove all restrictions on border crossing and will keep you updated when the U.S. makes changes.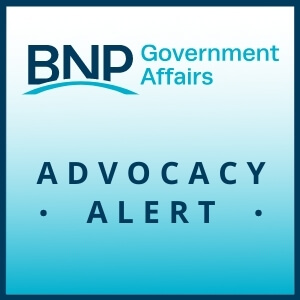 Blog Back to Our Blog Blog Categories This month, a new law regarding pay transparency will take effect in New York. All employers should prepare to comply with this law. Get answers to frequently asked questions below. What does the law require? The law requires employers to disclose the compensation (salary or wage) or range of compensation…