8.24.22 Advocacy Alert: Primary #2 Wrap-Up
Late last night, elections officials tallied results for primary and special elections.  
Sempolinski Wins Special for Brief Congressional Stint 
In the 23rd Congressional district, which includes Chautauqua and Cattaraugus counties and the Southern Tier, Joe Sempolinski (R,C) defeated Max Della Pia (D, WF). This special election was held to fill the remainder of former Rep. Tom Reed's term. Sempolinski will be sworn in imminently and will hold the seat until January. He is not running for reelection. The BNP looks forward to working with Rep. Sempolinski and his staff.  
Langworthy Wins Heated Republican Primary  
In the newly-drawn 23rd district, which includes Clarence, Lancaster, West Seneca, Orchard Park, Hamburg, the rest of rural Erie County, and much of the Southern Tier, Nick Langworthy, defeated Carl Paladino. The State Republican Chairman's victory is notable against a candidate with better name recognition and more campaign cash. In November, Langworthy will face Democrat Max Della Pia, who lost a special election bid last night. 
Rath, Ryan Poised for Closely Watched Senate Race 
This year's redistricting process resulted in two incumbent state senators – Ed Rath and Sean Ryan – being carved into the same district. The new 61st District includes Buffalo, the Tonawandas, Grand Island, and Amherst. Last night, Rath and Ryan secured their party's nominations, making official their highly anticipated November showdown.  
Incumbent Congressmembers Cruise to Victory 
In his first primary since 2004, longtime Rep. Brian Higgins won handily. In November, Higgins will face Republican Steven Sams II to represent the new 26th district, which includes Buffalo, West Seneca, Cheektowaga, Amherst, the Tonawandas, Grand Island, and western Niagara County. 
Incumbent Congresswoman Claudia Tenney won a 3-person primary for the Republican nomination in the sprawling new 24th district, which includes eastern Niagara County and stretches north past Watertown. The Utica-area Congresswoman will face Democrat Steven Holden in November.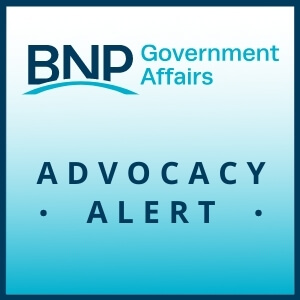 Blog Back to Our Blog Blog Categories This month, a new law regarding pay transparency will take effect in New York. All employers should prepare to comply with this law. Get answers to frequently asked questions below. What does the law require? The law requires employers to disclose the compensation (salary or wage) or range of compensation…