7.6.22 Advocacy Alert: What Employers Need to Know About NY's New Gun Laws
Before the Independence Day holiday, state lawmakers convened for a special session to enact new restrictions on firearm ownership. The new law makes stricter the process to obtain a concealed carry permit, imposes heavier regulation on safe firearm storage, and bans the sale of body armor.  
Employers should take note of the most significant aspect of the legislation: restrictions on where guns can be carried.  
Currently, concealed carry of handguns is permitted in many public places, unless explicitly banned by an establishment. This legislation reverses that standard by making carrying generally illegal unless explicitly permitted by a property owner.  
The new law states that possession of a firearm is illegal where "the owner or lessee of such property has not permitted such possession by clear and conspicuous signage indicating that the carrying of firearms, rifles, or shotguns on their property is permitted or has otherwise given express consent." 
Employers willing to allow permit holders to carry on their premises must place "clear and conspicuous signage" indicating so.  
Additionally, the law bans firearms in "sensitive areas," which include: 
Government buildings

 

Medical facilities

 

Places of worship

 
Libraries, parks, zoos

 

Childcare facilities

 

Homeless shelters

 

Schools

 

Public transit

 
Entertainment venues

 

Polling places

 

Special events

 

Protests

 

Times Square

 
Employers working in sensitive areas must be aware of the new restrictions.  
The law will take effect on September 1. The law is certain to be challenged in court, and the BNP will communicate any relevant updates.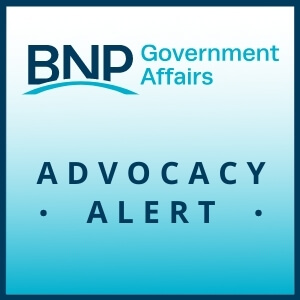 Blog Back to Our Blog Blog Categories This month, a new law regarding pay transparency will take effect in New York. All employers should prepare to comply with this law. Get answers to frequently asked questions below. What does the law require? The law requires employers to disclose the compensation (salary or wage) or range of compensation…