6.21.22 Advocacy Alert: Primary Election #1 Next Week
One set of primary elections will take place on Tuesday, June 28. Early voting is open now. Look up your polling place and sample ballot here: (Erie County) (Niagara County). Note that primary elections are only open to voters registered in that party.   
Each race is very important, but, perhaps no elected official has more influence on our regional economy than the Governor and their running mate. Also, an efficient County Clerk's office is essential for both employers and residents. The BNP encourages all members to participate in these elections. 
Who is on the Ballot Next Week? 
Democratic Nominee for Governor 
Republican Nominee for Governor 
Democratic Nominee for Lt. Governor 
Democratic Nominee for Erie County Clerk 
Because a court ruled the Legislature's district maps were unconstitutional, primaries for U.S. House and State Senate seats will be held on August 23. No Assembly candidates in Erie or Niagara counties face primaries.  
The BNP no longer endorses candidates. As we near the General Election in November, the BNP will highlight where candidates stand on the issues that impact our regional economy.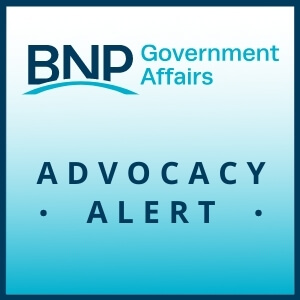 Blog Back to Our Blog Blog Categories This month, a new law regarding pay transparency will take effect in New York. All employers should prepare to comply with this law. Get answers to frequently asked questions below. What does the law require? The law requires employers to disclose the compensation (salary or wage) or range of compensation…