Transportation and Logistics
Buffalo Niagara's location on the Canadian-American border, within 500 miles of 40% of the continental North American population, gives the region significant international trade and commerce advantages. As the American industrial sector looks to modernize and innovate, Western New York's multi-modal transportation network will be critical to international supply chains and the competitiveness of local companies.
Join BNP, and strategic partner the University at Buffalo's New York State Center of Excellence in Materials Informatics, as we bring leaders together to collaborate, strategize and chart the future of transportation in our region.
Transportation and Logistics ILF on March 16, 2023
Member Participants in the Development and Construction Forum
Aleron
Bank On Buffalo
Ficel Transport
Greater Buffalo Niagara Regional
Transportation Council
Harris Beach PLLC
HazMat Environmental Group, Inc.
Invest Buffalo Niagara
Iroquois Construction Services
National Grid
New Enterprise Stone & Lime Co., Inc.
New York Power Authority
Niagara Frontier Transportation Authority
Niagara University
Roar Logistics, Inc.
Speed Global Services
Union Concrete and Construction Corp.
University at Buffalo
Wendel
WSP USA Inc.
Interested In Joining or Sponsoring?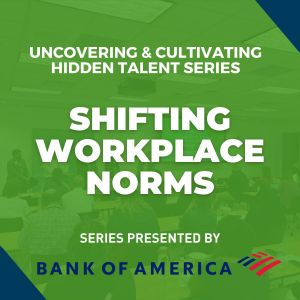 The workplace landscape is evolving at an unprecedented pace, and staying ahead of the curve is crucial for businesses aiming to attract and retain top talent. In the final session of our 4-part Hidden Talent series, we brought together a panel of industry experts to shed light on these critical shifts and provide actionable insights for employers.