Transportation and Logistics
Buffalo Niagara's location on the Canadian-American border, within 500 of 40% of the
continental North American population, gives the region significant international trade and commerce advantages. As the American industrial sector looks to modernize and innovate, Western New York's multi-modal transportation network will be critical to international supply chains and the competitiveness of local companies.
Join BNP, and strategic partner the University at Buffalo's New York State Center of Excellence in Materials Informatics, as we bring leaders together to collaborate, strategize and chart the future of transportation in our region.
Thurs., Mar. 16, 2023
8:30 am to 10:00 am
Heritage Room,
Buffalo Niagara Partnership
257 West Genesee Street, Suite 600
Buffalo, NY 14202
Take your seat at the table 
The ILF is a BNP member-only benefit for applicable companies.
Please contact Seth Piccirillo, Director of Economic Development, at spiccirillo@thepartnership.org for more information.
To become a member of BNP and participate in ILF, click here.
Interested In Joining or Sponsoring?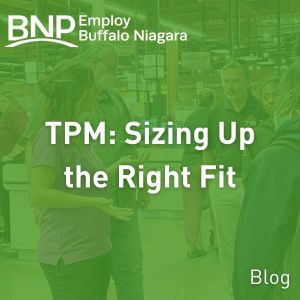 What's it like to work a customer service job at a regional employer with immediate openings? Students from 716 Ministries/Trocaire and the Service Collaborative of WNY found out through a day spent visiting with hiring managers from Univera, National Fuel, Wegmans, and Independent Health.