Development and Construction
Construction and real estate markets and changing, as the lasting effects of the COVID-19 pandemic impact building material supply chains and overall commercial and residential demand. The BNP is focused on assisting our development and construction community navigate economic challenges in order to sustain residential and commercial growth over the past decade.
Development and Construction ILF Meeting, Feb. 9, 2023
Member Participants in the Manufacturing Forum
ABR Wholesalers inc.
Acme Cabinet Company
AdPro Team Sports
Aleron
AMP Interior Construction
Bank on Buffalo
Bonadio Group
Buffalo Black Billion
C&S Companies
Cannon Design
Carmina Wood Morris, DPC
CBRE Buffalo
Ciminelli Real Estate Corporation
Construction Exchange of Buffalo & WNY, Inc.
Douglas Development Corporation
EnergyMark, LLC
First Amherst Development Group LLC
Frey Electric Construction Co., Inc.
Harris Beach PLLC
Hurwitz Fine P.C.
Independent Health Corporation
Iroquois Bar corp.
Iroquois Construction Services
Iskalo Development Corp.
Joy Kuebler Landscape Architect, P.C.
LaBella Associates, D.P.C.
LeChase Construction Services, LLC
Millington Lockwood Business Interiors
Montante Companies LLC
Interested In Joining or Sponsoring?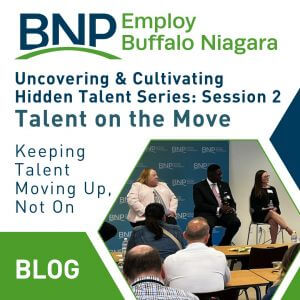 Uncovering and Cultivating Hidden Talent Series: Session 2 – Talent on the Move
Keeping and growing talent is key to any high-performing organization. But what can you do to keep employees from walking out your door for new opportunities?