Development and Construction
Construction and real estate markets and changing, as the lasting effects of the COVID-19 pandemic impact building material supply chains and overall commercial and residential demand. The BNP is focused on assisting our development and construction community navigate economic challenges in order to sustain residential and commercial growth over the past decade.
Development and Construction ILF Meeting, Feb. 9, 2023
Member Participants in the Development and Construction Forum
ABR Wholesalers inc.
Aleron
Bank on Buffalo
Buffalo Black Billion
C&S Companies
Cannon Design
CBRE Buffalo
Ciminelli Real Estate Corporation
Construction Exchange of Buffalo & WNY, Inc.
County Line Stone
D.V Brown & Associates
EnergyMark, LLC
Frey Electric Construction Co., Inc.
GBS Corp.
Harris Beach PLLC
Harter Seacrest & Emery LLP
Invest Buffalo Niagara
Iroquois Construction Services
Iskalo Development Corp.
LaBella Associates, D.P.C.
LeChase Construction Services, LLC
Millington Lockwood Business Interiors
Montante Companies, LLC
National Grid
New York Power Authority
NYSEG
People Inc.
Seneca Gaming Corporation
Sinatra & Company Real Estate
The Bonadio Group
Uniland Development Company
Wendel
Interested In Joining or Sponsoring?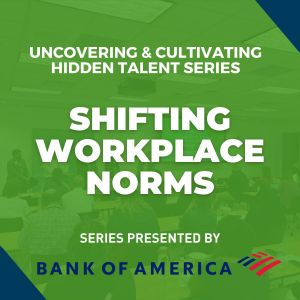 The workplace landscape is evolving at an unprecedented pace, and staying ahead of the curve is crucial for businesses aiming to attract and retain top talent. In the final session of our 4-part Hidden Talent series, we brought together a panel of industry experts to shed light on these critical shifts and provide actionable insights for employers.