Hospitality and Tourism
Buffalo Niagara's hospitality and tourism industry drives billions of dollars in travel spending and development in our region, generating needed tax revenue for local governments in the process. The industry is also a top-five employer in both Erie and Niagara County. As the COVID-19 Pandemic made a lasting impact on travel and consumer patterns, hospitality and tourism-related companies and organizations are adapting to a new marketplace.
Join BNP, and strategic partners  Visit Buffalo Niagara and Destination Niagara Falls USA, as we bring leaders together to collaborate, strategize and chart the future of hospitality and tourism in our region.
Thurs., Apr. 20, 2023
8:30 am to 10:00 am
Heritage Room,
Buffalo Niagara Partnership
257 West Genesee Street, Suite 600
Buffalo, NY 14202
Take your seat at the table 
The ILF is a BNP member-only benefit for applicable companies.
Please contact Seth Piccirillo, Director of Economic Development, at spiccirillo@thepartnership.org for more information.
To become a member of BNP and participate in ILF, click here.
Interested In Joining or Sponsoring?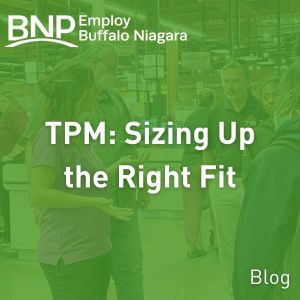 What's it like to work a customer service job at a regional employer with immediate openings? Students from 716 Ministries/Trocaire and the Service Collaborative of WNY found out through a day spent visiting with hiring managers from Univera, National Fuel, Wegmans, and Independent Health.