Small Business
Buffalo Niagara's small businesses are essential to both the future of the economy and the strength of our communities. Small business owners are responsible for a wide and changing range of responsibilities on a daily basis. Collaboration, and the sharing of best practices, will ensure that these businesses are well-represented when important decisions are made.
Join BNP, and strategic partners the National Federation of Independent Businesses and the Western New York Chamber Alliance, as we bring leaders together to collaborate, strategize and support the future of the small business community in our region.
The BNP is defining a small business as one with 25 employers or fewer for the ILF.
Member Participants in the Small Business Industry Leaders Forum
Aleron
AT&T Services, Inc.
Bison Management Group
Citizens Bank, N.A.
Construction Exchange of Buffalo & WNY, Inc.
DGI Electrical Service
EnergyMark, LLC
Erie County of New York
First Amherst Development Group LLC
Harris Beach PLLC
Independent Health
Intelegencia
Invest Buffalo Niagara
Jessica Schimert Consulting
Joy Kuebler Landscape Architect, P.C.
National Grid
Orchard Park Chamber of Commerce
Schumacher Productions, LLC
Starco Lighting Inc.
The Bonadio Group
University at Buffalo
Interested In Joining or Sponsoring?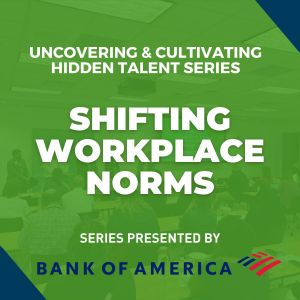 The workplace landscape is evolving at an unprecedented pace, and staying ahead of the curve is crucial for businesses aiming to attract and retain top talent. In the final session of our 4-part Hidden Talent series, we brought together a panel of industry experts to shed light on these critical shifts and provide actionable insights for employers.