Healthcare and Human Services
Buffalo Niagara's healthcare and human services sector drives regional employment, development, and growth. Most importantly, it provides a wide range of critical care and services to the community on a daily basis. Labor challenges, growing regulations, and increased costs will dominate the healthcare landscape in 2023, and beyond. Strategic partnerships and advocacy efforts as essential as the industry navigates uncertainty.  
Join BNP as we bring leaders together to collaborate, strategize and chart the future of healthcare and human services in our region.
Interested In Joining or Sponsoring?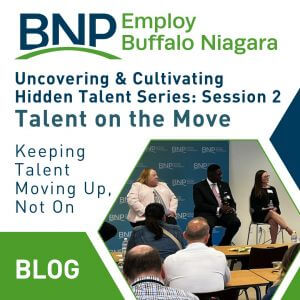 Uncovering and Cultivating Hidden Talent Series: Session 2 – Talent on the Move
Keeping and growing talent is key to any high-performing organization. But what can you do to keep employees from walking out your door for new opportunities?