Healthcare and Human Services
Buffalo Niagara's healthcare and human services sector drives regional employment, development, and growth. Most importantly, it provides a wide range of critical care and services to the community on a daily basis. Labor challenges, growing regulations, and increased costs will dominate the healthcare landscape in 2023, and beyond. Strategic partnerships and advocacy efforts as essential as the industry navigates uncertainty.  
Join BNP as we bring leaders together to collaborate, strategize and chart the future of healthcare and human services in our region.
Thurs., Mar. 2, 2023
8:30 am to 10:00 am
Heritage Room,
Buffalo Niagara Partnership
257 West Genesee Street, Suite 600
Buffalo, NY 1420
Take your seat at the table 
The ILF is a BNP member-only benefit for applicable companies.
Please contact Seth Piccirillo, Director of Economic Development, at spiccirillo@thepartnership.org for more information.
To become a member of BNP and participate in ILF, click here.
Interested In Joining or Sponsoring?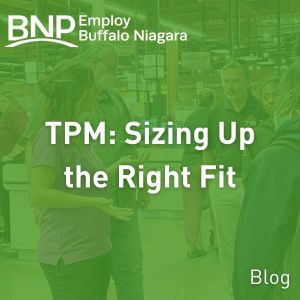 What's it like to work a customer service job at a regional employer with immediate openings? Students from 716 Ministries/Trocaire and the Service Collaborative of WNY found out through a day spent visiting with hiring managers from Univera, National Fuel, Wegmans, and Independent Health.