Healthcare and Human Services
Buffalo Niagara's healthcare and human services sector drives regional employment, development, and growth. Most importantly, it provides a wide range of critical care and services to the community on a daily basis. Labor challenges, growing regulations, and increased costs will dominate the healthcare landscape in 2023, and beyond. Strategic partnerships and advocacy efforts as essential as the industry navigates uncertainty.  
Join BNP as we bring leaders together to collaborate, strategize and chart the future of healthcare and human services in our region.
Companies that participated in the Healthcare and Human Services Industry Leaders Forum
Aspire of WNY
Bank On Buffalo
BestSelf Behavioral Health, Inc.
Buffalo Black Billion
Catholic Health System
Elderwood
Erie County Medical Center Corporation
Excelsior Orthopaedics
Harris Beach PLLC
Highmark Blue Cross Blue Shield of Western New York
Hodgson Russ LLP
Horizon Health Services
Independent Health
LaBella Associates, D.P.C.
Maxim Healthcare Staffing
New View Alliance
Roswell Park Comprehensive Cancer Center
Say Yes Buffalo
Spectrum Health & Human Services
Univera Healthcare
Interested In Joining or Sponsoring?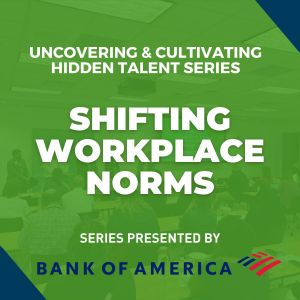 The workplace landscape is evolving at an unprecedented pace, and staying ahead of the curve is crucial for businesses aiming to attract and retain top talent. In the final session of our 4-part Hidden Talent series, we brought together a panel of industry experts to shed light on these critical shifts and provide actionable insights for employers.