TPM: Sizing Up the Right Fit
What's it like to work a customer service job at a regional employer with immediate openings?  Students from 716 Ministries/Trocaire and the Service Collaborative of WNY found out through a day spent visiting with hiring managers from Univera, National Fuel, Wegmans, and Independent Health.  The tour was part of the Buffalo Niagara Partnership's Customer Service Talent Pipeline Management Collaborative.  Our collaborative also includes ABC-Amega, which currently has remote customer service representatives.
During the tour, students heard first-hand about the companies' hiring criteria and had the chance to interact with Human Resources representatives. This tour provided students with an opportunity to observe the workplace in action and meet potential supervisors and co-workers, providing a unique perspective on each company.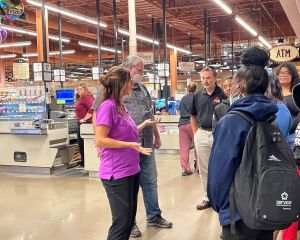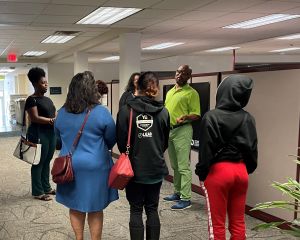 A component of the BNP's Employ Buffalo Niagara, TPM connects hiring employers to regional job seekers. The one to two-year workshop brings companies with similar job needs together, sharing their common talent pain points, communicating new industry expectations, and addressing long-term needs. The BNP currently hosts three TPM collaborative: Customer Service, Manufacturing and Caring Economy and is launching a fourth focused on the need for commercial drivers in September.
As the TPM Program continues to grow, BNP looks forward to connecting more job seekers to our member companies and the exciting careers being offered throughout Buffalo Niagara.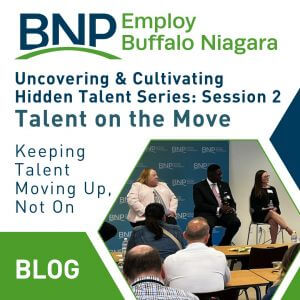 Uncovering and Cultivating Hidden Talent Series: Session 2 – Talent on the Move
Keeping and growing talent is key to any high-performing organization. But what can you do to keep employees from walking out your door for new opportunities?