Keeping talent from moving on, by creating pathways to move up
Uncovering and Cultivating Hidden Talent Series: Session 2 – Talent

o

n

the

Move

 
Keeping and growing talent is key to any high-performing organization. But what can you do to keep employees from walking out your door for new opportunities?  
An intentional effort to uncover and cultivate hidden talent will not only help employers take a significant step forward in addressing their talent needs but will help create much-needed economic mobility in our community. 
Employers must learn to clearly articulate career pathways, map pathways for current and prospective employees, and become an employer of choice for entry-level talent. 
This was the focus of the second session in our Uncovering and Cultivating Hidden Talent Series: Talent on the Move.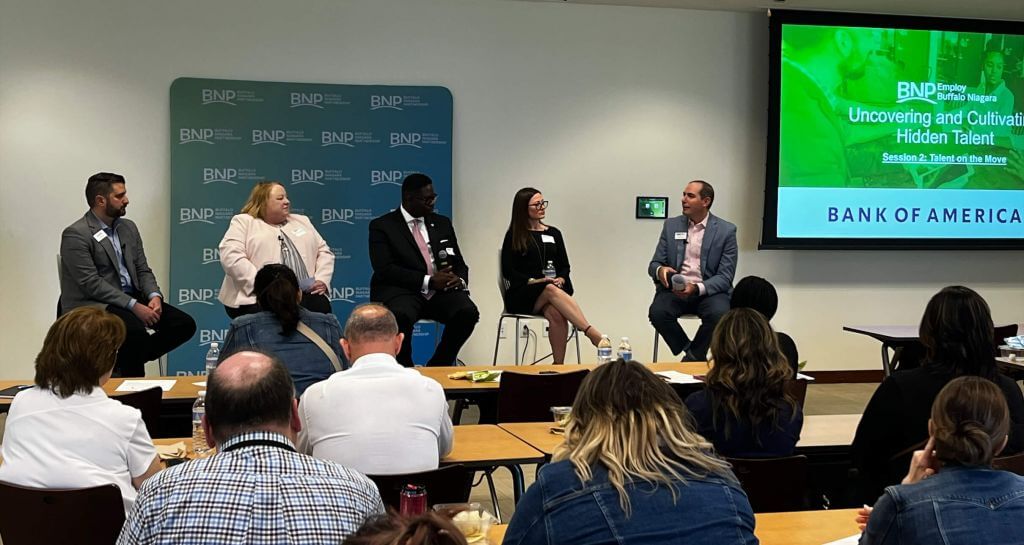 How do you get a new job seeker to view your opportunity as a career vs. a dispensable job? 
Employers must be able to articulate and demonstrate viable and obtainable career pathways within the organization.   
Many factors influence the need for an organization to embrace formal career paths and career ladders, including: 
Inability to find and recruit the right people for the right jobs

Employee disengagement

 

Lack of diversity at the top

 

A multigenerational workforce

 

Organizational culture change

 
The Talent Crunch 
Perhaps the biggest selling point for creating formal career paths is the talent crunch. 
A 2021 Verizon survey conducted with 2,001 female U.S. workers found 62 percent who plan to re-enter the workforce after the pandemic said they will look for a position in a field that offers more opportunity for skills development and advancement. 
Challenges and Solutions 
BNP gathered a panel of experts to discuss how to articulate and demonstrate viable and obtainable career pathways within your organization.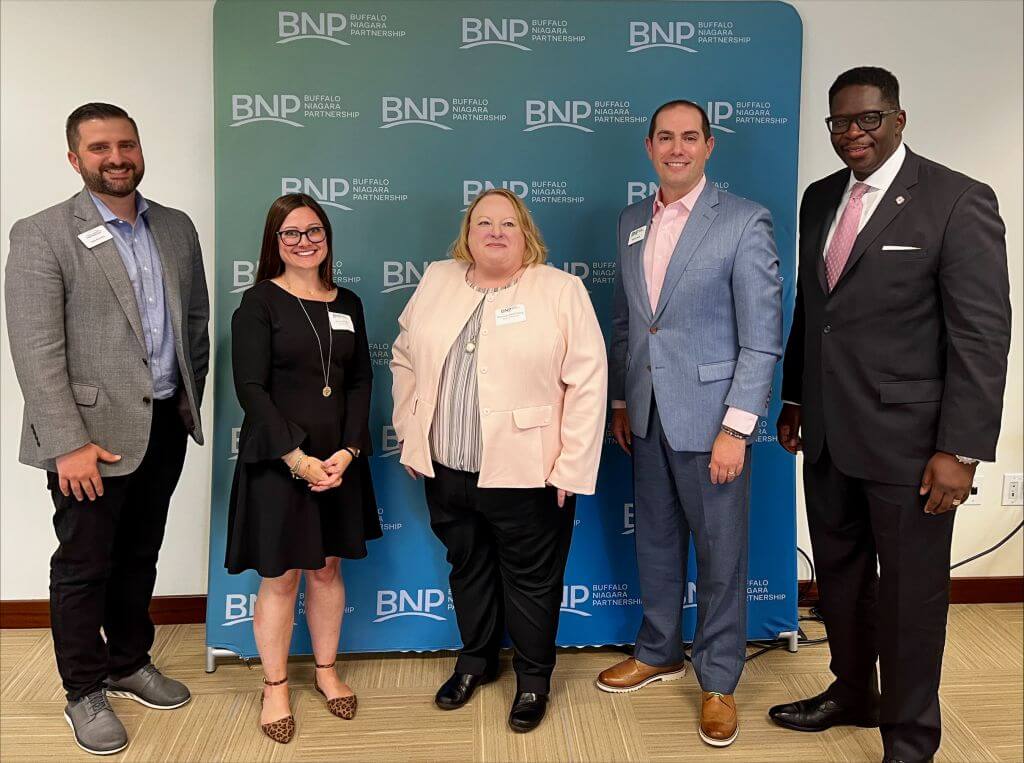 Panelists (Pictured above from L to R): 
Seth Piccirillo

, Director of Economic Development, Buffalo Niagara Partnership

 

 

Kelly Mullins

, Director of Human Resources, Cobey, Inc

 

Maureen Beauchamp

, Buffalo Market HR Partner, Bank of America

 

Grant Loomis

(Moderator)

, Vice President, Government Affairs & Economic Development, Buffalo Niagara Partnership

 

Thomas Beauford, Jr.

, President & CEO, Buffalo Urban League

 
The Panel Covered: 
How an organization can use career pathways to address key issues like turnover, culture, DEI, and multigenerational workplaces

 

The impact of career pathways on attraction and retention, especially for young people

The necessity, power, and competitive advantages of clearly outlining career pathways

 

The challenges faced by employers when mapping and articulating career pathways

The role of HR in developing and implementing career pathways

An overview of BNP's Career Pathways program

 
BNP members can watch the full video of this session in the member portal to benefit from all of the insights discussed. 
This is the first in a 4-part series designed to help employers understand where to find talent and how to keep that talent for the long term.  
This series is made possible with the generous support of Bank of America.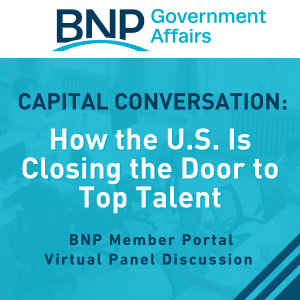 The BNP organized a Capital Conversations event as part of our Government Affairs series to examine the workings of the H-1B program and explore potential reforms that could strengthen our regional economy.