Are you sure your human resource policies and benefits are valuable to all of your employees? The HR Toolkit is an interactive tool that will better match your employer offerings with your employee needs.
Submit your business' employment situation, and the toolkit will match you with a series of HR policies and assistance recommendations that ensure equitable use across all levels of employees.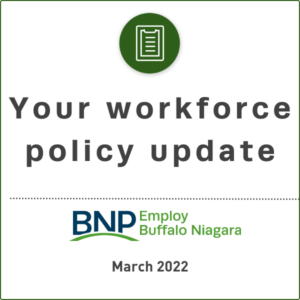 The BNP works closely with government leaders to keep them informed of employer challenges and to advocate for policy that would ease the workforce crisis. The BNP supports legislation that expands access to education and training, makes quality childcare more accessible, removes barriers to workforce participation, and reforms our immigration system to meet our region's workforce needs.
Read More