Reaching the Next Generation of Hidden Talent
Uncovering and Cultivating Hidden Talent Series: Session 1 – Next Gen Talent

 
As employers, we all know that the job market has changed, which makes it harder to hire and retain quality employees.  
Many job seekers and incumbent workers have more options than ever before. However, many underemployed people, particularly members of the emerging younger generation, are unaware of the employment options that exist for them in our community.  
An intentional effort to uncover and cultivate hidden talent will not only help employers take a significant step forward in addressing their talent needs but will help create much needed economic mobility in our community at the same time. 
This was the focus of the first session in our Uncovering and Cultivating Hidden Talent Series: Next Gen Talent.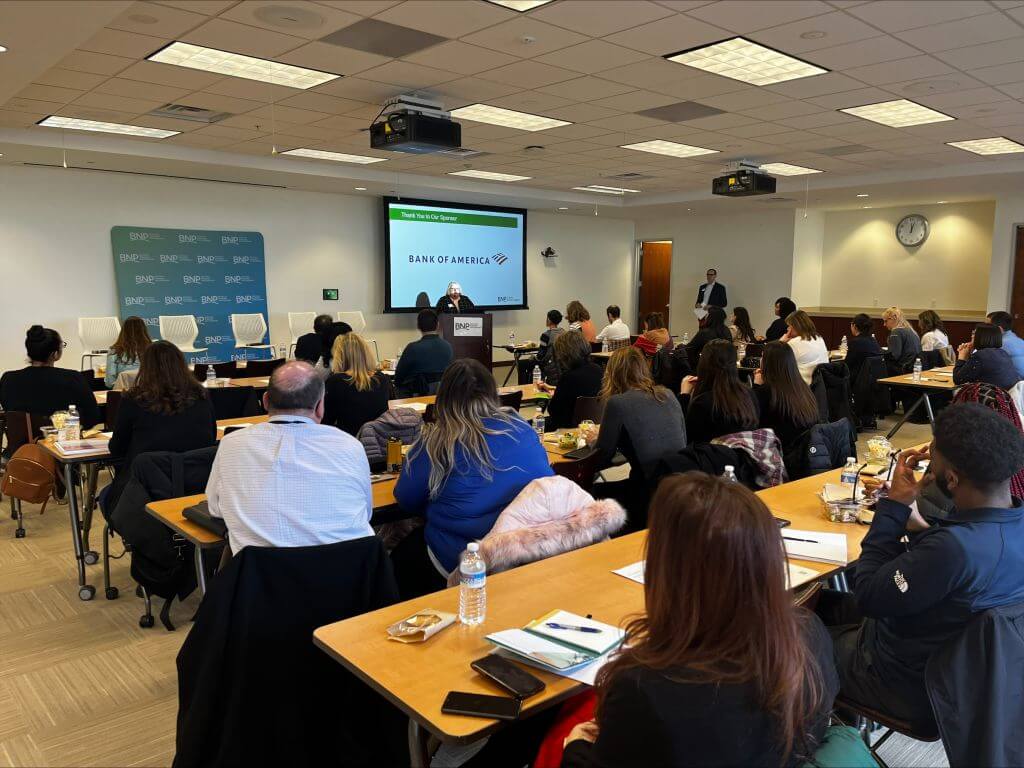 The Gray Tsunami Is Real
With an estimated 25% of the area's workforce retiring over the next decade, Buffalo Niagara is facing the harsh reality of the "gray tsunami," which refers to the large number of baby boomers who are now reaching retirement age. This significant challenge cannot be met solely by attracting talent from outside the region - it is critically important to connect with and employ young people here in Buffalo Niagara. 
If your hiring practices are not directed to 18–24-year-olds, you are going to lose the race for talent. Attracting young people to your organization is a powerful tool that will reap benefits now and give you a strategic advantage for years to come.  
We must grow our own, primarily by tapping into the talent currently sitting on the sidelines and that includes young people. A third of the region's K-12 students, our future workforce, are children of color and from diverse backgrounds. This reality mandates that employers think through their approach to diversity, equity, and inclusion in their workplaces as an essential component of attracting and retaining youth. 

Challenges and Solutions
BNP gathered a panel of experts to discuss WNY's 18-24 population, how to connect with them, and what will make a job opportunity stand out.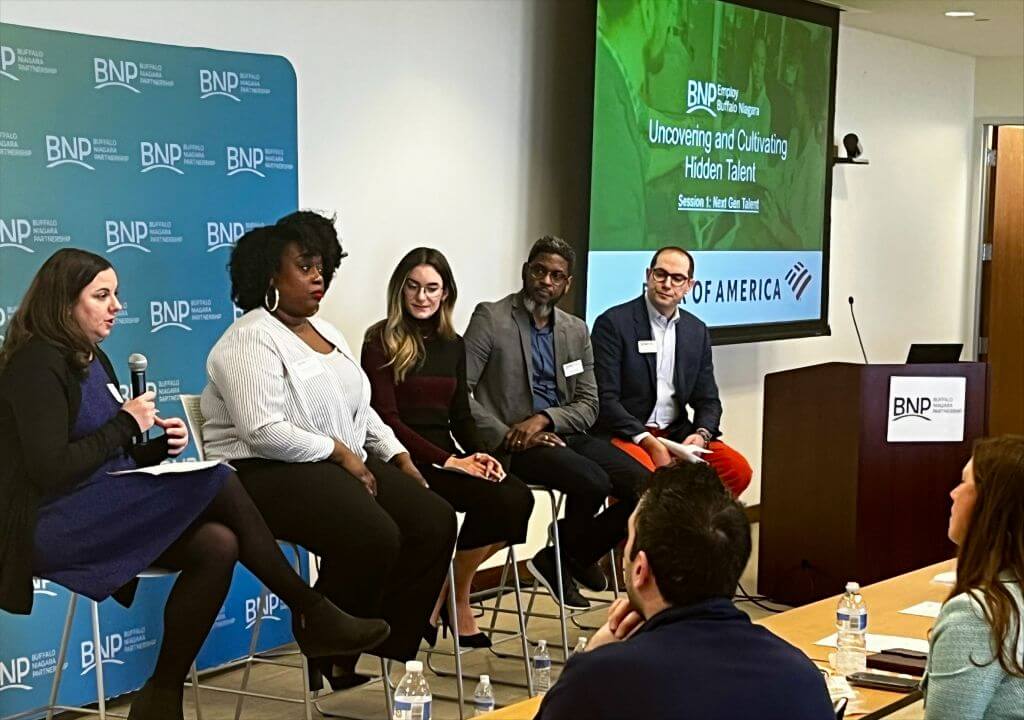 Panelists (pictured above from L to R):    
Kate Sarata, Executive Director, The Service Collaborative of WNY, Inc 

 

Stephanie Peete, Director of Workforce Development, Say Yes Buffalo

 

Niki DaSilva, Senior

Director, Programs and Policy, U.S. Chamber of Commerce Foundation    

 

Kenya Hobbs, Director of Community Engagement & Equity Initiatives, Buffalo Niagara Partnership   

 

Moderated by: Grant Loomis,

Vice President | Government Affairs & Economic Development, Buffalo Niagara Partnership

 
The panel covered: 
The competitive advantage of connecting with this age group.

 

The challenges that this demographic has in accessing employment and how employers can help job seekers by increasing awareness of these challenges.

 

The need for employers to re-evaluate job requirements. Examine what is most relevant to job success. Is a bachelor's degree really necessary?

 

Regional efforts to connect youth job seekers to employers.

 
BNP members can watch the full video of this session in the member portal to benefit from all of the insights discussed. 
This is the first in a 4-part series designed to help employers understand where to find talent and how to keep that talent for the long term.  
This series is made possible with the generous support of Bank of America.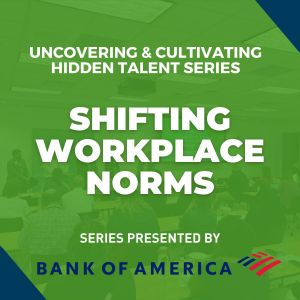 The workplace landscape is evolving at an unprecedented pace, and staying ahead of the curve is crucial for businesses aiming to attract and retain top talent. In the final session of our 4-part Hidden Talent series, we brought together a panel of industry experts to shed light on these critical shifts and provide actionable insights for employers.