Introducing Minority-Owned Business Initiative Participant: Blanc Photographie
Focused on Success: Yves-Richard Blanc aims to elevate his photography brand through the BNP's Minority-Owned Business Program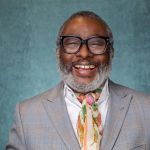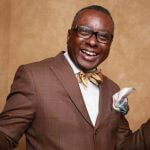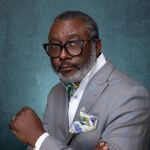 ---
Yves-Richard Blanc first started taking photographs when he was 15. It quickly became his passion and, after earning a degree in commercial photography from the Fashion Institute of Technology in New York City, he turned that passion into a career of 30-plus years.
Today, he is president of Blanc Global Dynamism, LLC and its principal business Blanc Photographie. Branding himself as Buffalo's Headshot King, Blanc shoots professional headshots for clients such as the University of Buffalo, Buffalo State College, and a number of large corporate clients in Western New York.
Blanc was recently chosen to participate in the Buffalo Niagara Partnership's Minority-Owned Business Program, a new initiative aimed at giving business owners greater access to BNP resources. Blanc has received a two-year sponsored membership with the BNP which he says will help him advance his brand and connect with additional corporate clients.
"I am grateful to the BNP and its sponsors for creating this program," Blanc explains.
Being a member enables me to attend networking events and other initiatives, introducing my business to potential clients and helping me strengthen my brand."
Created with underwriting from Bank of America and National Grid, the program also gives Blanc access to content from Bank of America's financial training curriculum, offered as an educational resource for members of the program. In addition, Blanc receives a seat at the BNP's Executive Exchange, a peer-to-peer professional leadership development program that enables him to interact with other executives to share experiences on running a business.
Blanc notes that by helping his business succeed, the Minority-Owned Business Program also promotes job creation as he contracts with studio assistants, social media specialists, and others in the area. He says the program is an investment in his company and the community that will realize a great return.
"This program demonstrates how serious the BNP is about diversity and inclusion efforts in our business community," Blanc concludes. "I am thrilled with the opportunities this program presents as I continue to focus on being the very best I can be."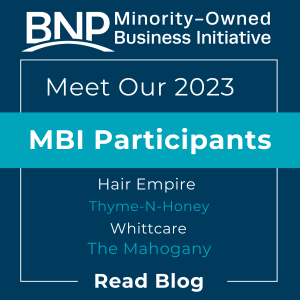 Blog Back to Our Blog Blog Categories Buffalo Niagara is home to a vibrant community of minority-owned businesses, and our Minority-Owned Business Initiative (MBI) is shining a spotlight on trailblazing professionals leaving an indelible mark on our regional business landscape. The MBI program provides minority-owned businesses access to the Buffalo Niagara Partnership's extensive resources and networks to build their business, removing…