Introducing Minority-Owned Business Initiative Participant: That Brown Bag
In The Bag. BNP's Minority-Owned Business Initiative helps increase exposure for That Brown Bag minority business directory.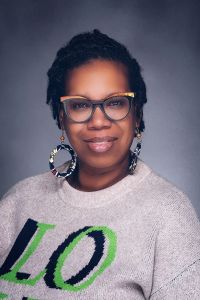 Shantelle Patton was reading posts on social media when she began to notice a trend. Friends and family within her network were always reaching out to ask for recommendations on everything from restaurants and retail stores to doctors and attorneys. She would often respond with her suggestions, paying special attention to support Black and Brown-owned businesses in the community. Soon people were asking why doesn't someone create a listing of these businesses?
"I interpreted that as why don't you create a listing of these businesses," Shantelle laughs. "The more I thought about it, the more it made sense. But I didn't want to just create a PDF or spreadsheet. It had to be something that could make a difference for these businesses and the community."
That was the spark for That Brown Bag, the minority business directory Shantelle founded in 2018 as a resource for people to find Black and Brown-owned businesses in Buffalo. Her idea was not just a listing, but a way to help improve the quality of life for African Americans in underserved areas of Western New York.
Now in its seventh volume, with more than 700 companies listed, That Brown Bag is the area's only hard copy directory for minority-owned businesses, including establishments in Buffalo, Niagara Falls, Rochester, and Toronto. Shantelle has also expanded the idea to create the Brown Bag Business Association, a membership-based group to provide information and support for the businesses listed in the publication.
While the current listing is very impressive, what the user may not see is the incredible effort it took on Shantelle's part to get the directory up and running. She attended local networking events and festivals and pounded the pavement going door to door to drum up interest from every type of business. "I have enough business cards to completely wallpaper your living room," Shantelle muses. "The directory became a labor of love as I realized more and more how it would help minority businesses and lead to reinvestment in the community where they were located."
That Brown Bag continues to gain attention, including Shantelle being named as a finalist for the BNP's annual ATHENA Awards this year, recognizing women leaders in Buffalo Niagara. Shantelle says her participation in the Minority-Owned Business Initiative is another way to promote the companies in the directory and in turn support underserved neighborhoods. Shantelle hopes to hire staff down the road and expand the concept of That Brown Bag to other urban areas that can benefit from the directory.
"I am a minority business advocate in Buffalo and the BNP's initiative is another tool for That Brown Bag to advance that advocacy," she concludes. "We hope to gain additional exposure for the directory and add to its value – That Brown Bag should be in every office in Western New York."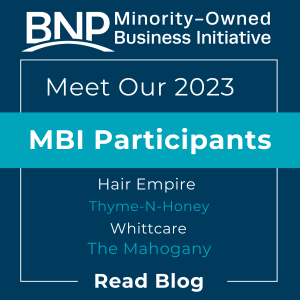 Blog Back to Our Blog Blog Categories Buffalo Niagara is home to a vibrant community of minority-owned businesses, and our Minority-Owned Business Initiative (MBI) is shining a spotlight on trailblazing professionals leaving an indelible mark on our regional business landscape. The MBI program provides minority-owned businesses access to the Buffalo Niagara Partnership's extensive resources and networks to build their business, removing…