Employ Team Participates in Nationally Recognized Programs to Advance Local Initiatives
Buffalo Niagara Partnership (BNP) team members were selected to participate in two nationally recognized programs to advance Employ Buffalo Niagara and the chamber's workforce and talent initiatives.  Kenya Hobbs, our Director of Community Engagement & Equity Initiatives, was accepted into the Association of Chamber of Commerce Executives (ACCE) 2023 Fellowship for Economic Mobility. Kristine Bieniek, Manager of Government Affairs & Workforce Development, was accepted into the Buffalo & Niagara Falls Workforce Leadership Academy - a collaboration between the New York Association for Training and Employment Professionals (NYATEP) and the Aspen Institute. 
The Fellowship for Economic Mobility is designed to help chambers improve workforce ecosystems and remove barriers to accessing living wage jobs. In partnership with the Truist Foundation, the ACCE Foundation will support chambers in building career pathways that create real change in people's economic status and well-being.   
With this six-month fellowship, the ACCE Foundation will support chambers in creating more equitable economies across the country. With the guidance of the Foundation, fellows will measure impact through both qualitative and quantitative indicators. Economic Mobility Fellows will be better positioned to support workers and employers in adapting to the new realities of work. 
"I am really humbled by my selection as an ACCE National Fellow. This is a great opportunity to learn from and with colleagues across the country," said Kenya.
To work closely with chamber industry experts to advance our work in improving economic mobility in Western New York is exciting. I look forward to positively impacting our workforce development and DEI initiatives." 
The Fellowship starts in April and ends in November 2023.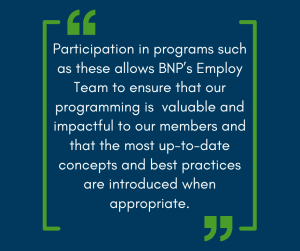 The Workforce Leadership Academy that Kristine Bieniek is participating in brings leaders together from across the Buffalo and Niagara Falls workforce ecosystem for a year-long series of retreats, workshops, and action learning projects. The Academy provides a forum for local leaders to identify local and regional systems-based challenges and create shared solutions for economic opportunity for all. Fellows work with leading practitioners throughout the country as they deepen networks, strengthen systems leadership skills, apply race, equity, and systems change frameworks to their work, and increase their understanding of effective strategies and programs. 
Kristine is part of the inaugural cohort of this program and will provide invaluable employer perspective.
I look forward to drawing on the experience I've gained championing BNP's employer-led workforce programs and to having informed discussions with other participants on how employers and training partners can more effectively work together around common goals," said Kristine. 
The Buffalo & Niagara Falls Workforce Leadership Academy is the first in the region and one of six to be launched this year through the support of Walmart, The Harry and Jeanette Weinberg Foundation, and The Ralph C. Wilson, Jr. Foundation. This academy is the latest in a series of Workforce Leadership Academies hosted in communities across the U.S. and Canada. 
Participation in programs such as these allows BNP's Employ Team to ensure that our programming is valuable and impactful to our members and that the most up-to-date concepts and best practices are introduced when appropriate.  
To learn more about BNP's workforce programs, visit: ThePartnership.org/Employ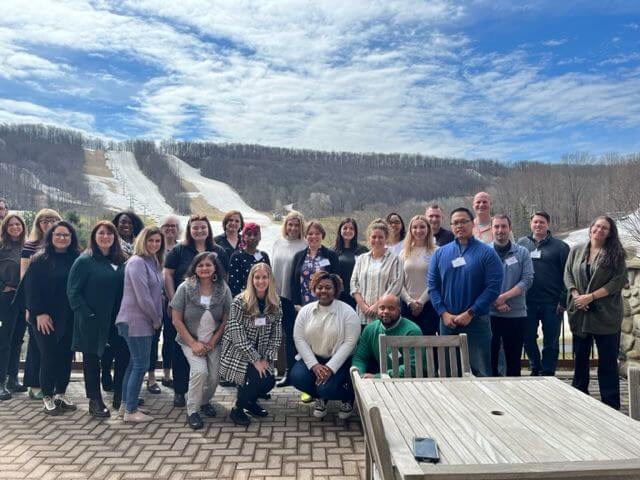 Inaugural Cohort of the Buffalo & Niagara Falls Workforce Leadership Academy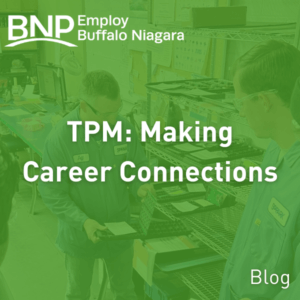 The Buffalo Niagara Partnership continues to expand our Employ Buffalo Niagara Talent Pipeline Management (TPM) program, connecting hiring employers to regional job seekers. The Talent Pipeline Management program is a 1-2 year workshop that brings companies with similar job needs together, sharing their common talent pain-points, communicating new industry expectations and addressing