Advocacy Alert: Climate Action Plan Adopted
Today, the Climate Action Council enacted its final Scoping Plan – a landmark day for our state economy.  
The Plan contains a wide-ranging slate of recommendations for legislative and regulatory action. It will serve as the basis for significant policy change that will touch every aspect of our regional economy.  
The BNP submitted testimony to the Council explaining our concerns with the Draft Scoping Plan, as did countless employers, labor unions, and those responsible for producing and managing power in New York. However, those concerns were largely ignored in the final plan.  
The plan contains many laudable goals and sensible policy suggestions. However, much of the plan's timeline and strategies are deeply flawed. If fully enacted, the plan will add considerable costs onto New York employers and residents.  
The plan's recommendations include: 
A broad push to power everything by electricity instead of traditional fuels

 

Aggressive goals for renewable energy generation

 

Carbon pricing

 

Municipal design policy to increase density and reduce vehicle miles traveled

 

Extended Producer Responsibility recycling reforms 

 
Electrifying every aspect of our economy will add significant demand onto an electric grid that is already strained and facing shrinking reliability margins.  
As New York legislators and agencies begin considering these recommendations for implementation, the BNP will continue to educate them on the impacts each proposal would have on our regional economy.  
Use the BNP's one-click tool to urge policymakers to pump the breaks 
Read Dottie Gallagher's full statement on the plan here.
In The News:
Concerns expressed over NYS change in energy policy: Dottie Gallagher
December 20, 2022  |  WBEN 930am | Interview
Sweeping changes to state's energy policy gain approval
December 19, 2022  |  The Buffalo News  | Matt Glynn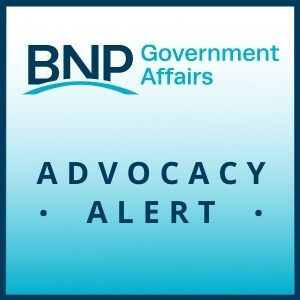 With just five weeks to go until the state budget is finalized, time is running out to sound the alarm about the Governor's energy and climate proposals.