Introducing Minority-Owned Business Initiative Participant: Strickly Business Safety Solutions, LLC
Be safe. Be ready. Minority-Owned Business Program gives Darrin Strickland added opportunities for health and safety education and training company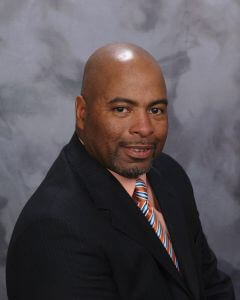 Darrin Strickland is the founder and CEO of Strickly Business Safety Solutions, LLC, a Buffalo-based company providing health and safety preparedness programs and services to clients across New York State. From authorized and certified CPR/AED training and workplace emergency preparedness, to defensive driving courses and babysitter certification, Strickland and his staff help businesses, schools, and individuals be safe and be ready in critical situations.
"The guiding principle of Strickly Business has been building authentic relationships with clients that are mutually beneficial," Strickland explains. "We become partners for their health and safety needs, always aiming to exceed expectations so we become their go-to source for certified training and education."
With more than a decade of experience in emergency management, Strickland founded Strickly Business in 2015. He recognized the need in Buffalo Niagara for certified safety and health training services that are personalized to each client, whether organizations or individuals. His business has grown ever since and now includes five certified instructors meeting the needs of clients in New York, Pennsylvania, and Ohio. Strickly Business has been awarded contracts from the United Way, the American Red Cross, American Heart Association, and Buffalo Public Schools to name a few.
Strickly Business is participating in the BNP's Minority-Owned Business Program and Strickland believes it will help connect his company with opportunities to build even more authentic business relationships. The new initiative includes a two-year Partnership membership to give business owners greater access to BNP resources such as networking events, conferences, and seminars.
As part of the program – underwritten by Bank of America and National Grid – Strickland is enrolled in the BNP's Executive Exchange program, a peer-to-peer professional leadership development resource. While just a couple of months into the program, Strickland says he thinks it can help in running his business. But more importantly, it's another channel that enables him to advocate for minority-owned businesses like his own.
"It is all about access and opportunity – minority-owned status should not matter," he explains. "For example, our company will always deliver the best in health and safety preparedness programs and services. But first, we need the chance to meet with prospective clients and show them what we can do."
Strickland is a board member of the Black Chamber of Commerce of Western New York, created to promote economic empowerment within the Black community. He is the proud grandfather of two grandchildren, and when he is not teaching and training with Strickly Business Safety Solutions, he enjoys bowling, a sport he has excelled in for many years.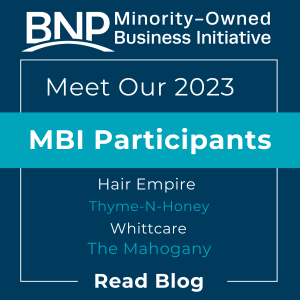 Blog Back to Our Blog Blog Categories Buffalo Niagara is home to a vibrant community of minority-owned businesses, and our Minority-Owned Business Initiative (MBI) is shining a spotlight on trailblazing professionals leaving an indelible mark on our regional business landscape. The MBI program provides minority-owned businesses access to the Buffalo Niagara Partnership's extensive resources and networks to build their business, removing…