Introducing Minority-Owned Business Initiative Participant: Kiper Moving and Transportation
Moving Forward: Deidre Batson Griggs seeks to drive growth of her moving and transportation company with help from Minority-Owned Business Program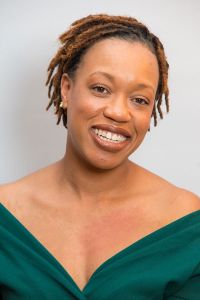 Deidre Batson Griggs is president of Kiper Moving and Transportation, a company she founded with her husband Dante that offers a full range of residential and commercial moving services, including long-distance and international moving. 
 Established in 2017, Kiper has two full-time and three part-time employees working out of their office on Kensington Avenue in Buffalo. In just a few years, the company has served thousands of customers and earned a reputation for personal service, competitive rates, and logistical expertise in moving. Now, Deidre says she hopes a new connection to the Buffalo Niagara Partnership will help Kiper keep moving ahead. 
"Having access to the BNP's resources through the Minority-Owned Business Program gives us the added capability to connect with new clients throughout the business community," she explains. "I am very excited to participate in the program and take advantage of the many opportunities it will provide."
After being selected to participate in the Minority-Owned Business Program – underwritten by Bank of America and National Grid – Deidre and her business received a two-year sponsored membership with the BNP. She notes that one of the biggest benefits of membership for her is the BNP's Executive Exchange, a peer-to-peer professional leadership development program. 
 "I have attended a couple of Executive Exchange sessions so far and already I have so many ideas for ways to help my business – I took pages of notes in our first meeting," she says. "We meet once a month, brainstorm with like-minded business owners and learn from one another's various experiences – it is an invaluable resource for our business." 
Deidre has not yet taken advantage of having access to content from Bank of America's financial training curriculum, offered as an added educational resource in the program. But she says it is another benefit that can really help with the financial aspects of running a business. 
 "My husband has always been an entrepreneur and I am always looking to expand my knowledge base on how we run the business," she concludes.
"The BNP's Minority-Owned Business program is just what we were looking for to help move our business to the next level."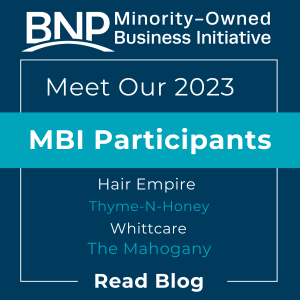 Blog Back to Our Blog Blog Categories Buffalo Niagara is home to a vibrant community of minority-owned businesses, and our Minority-Owned Business Initiative (MBI) is shining a spotlight on trailblazing professionals leaving an indelible mark on our regional business landscape. The MBI program provides minority-owned businesses access to the Buffalo Niagara Partnership's extensive resources and networks to build their business, removing…