Posts Tagged 'Development'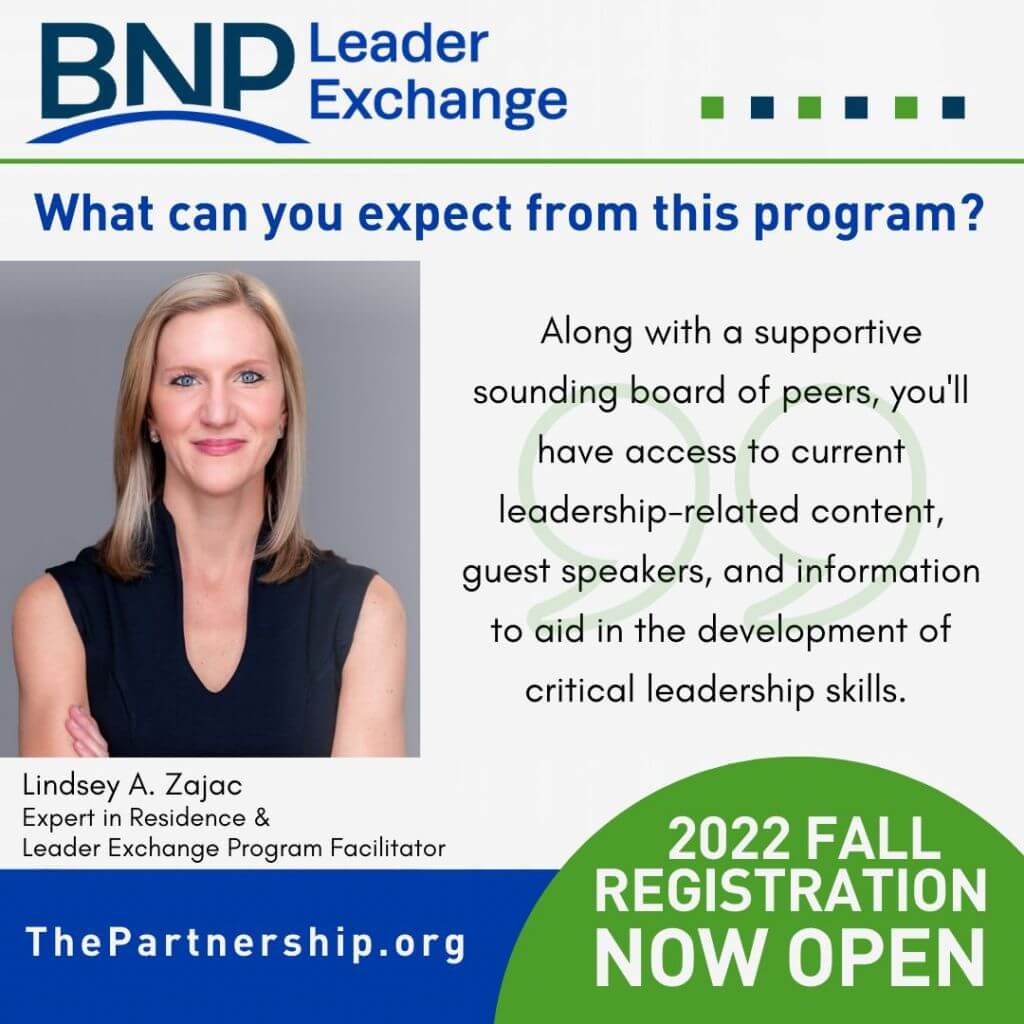 Are you a new or developing leader who is highly motivated and seeks to grow as a leader and earn a promotion within your company? Then the BNP's Leadership Exchange program could be your key to personalized leadership development.
Read More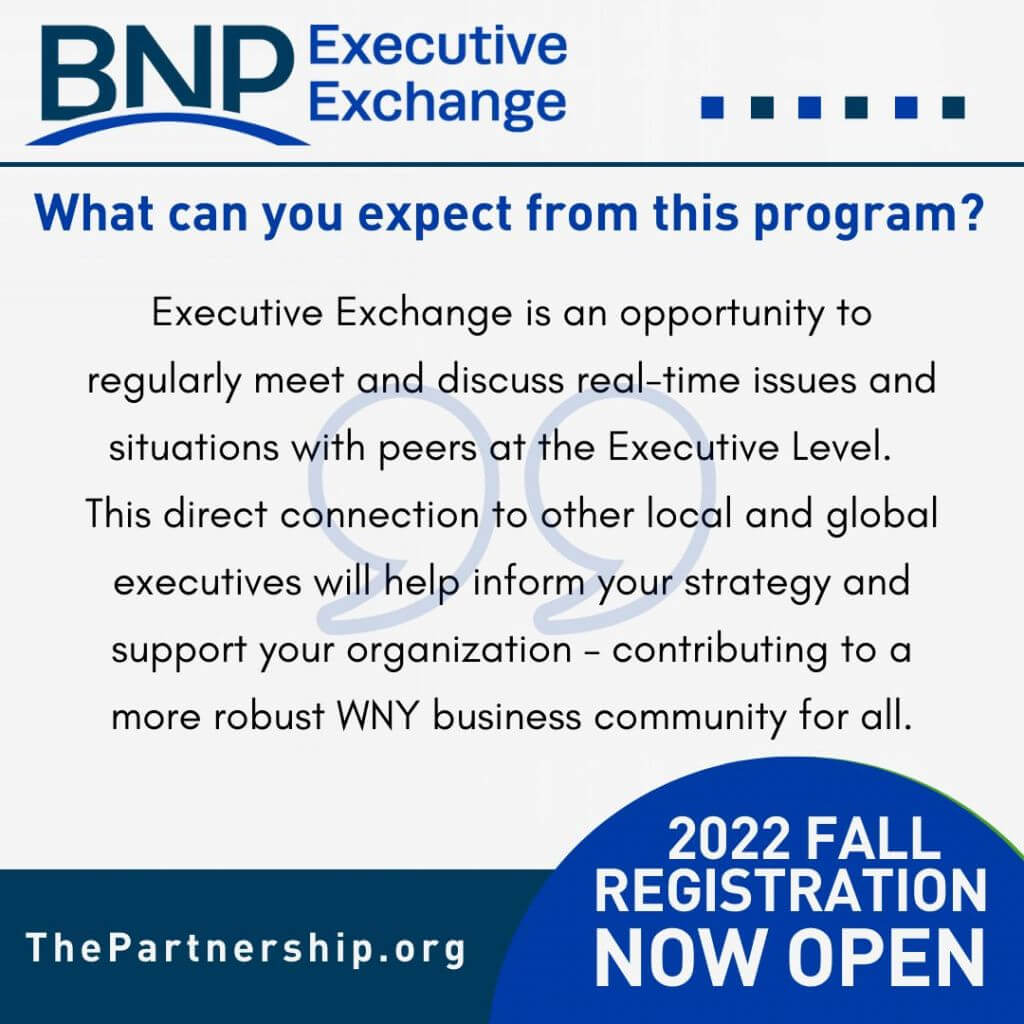 The Buffalo Niagara Partnership's unique Executive Exchange Program is an opportunity for leaders at the top of their fields to reach greater heights of Executive Development. If you are a senior-level business leader ready to benefit from a circle of trusted peer advisors, the Executive Exchange Program is for you.
Read More