Preparation & Capacity: BNP Energy & Telecommunications Industry Leaders Forum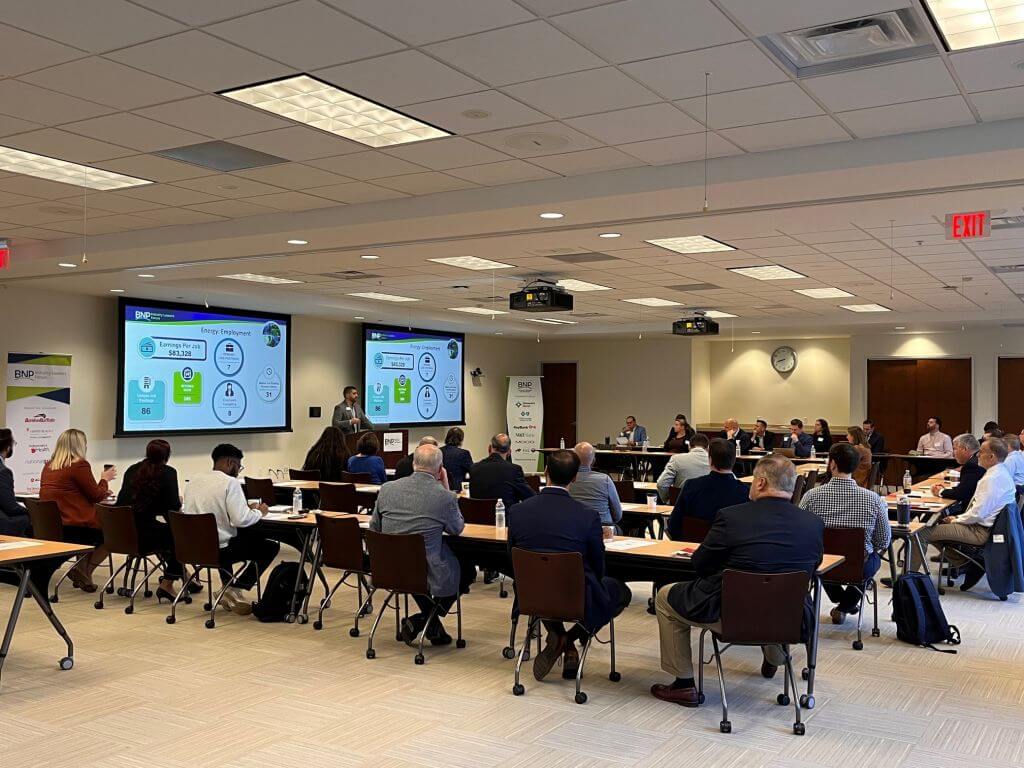 How will we respond to new government regulations and changing consumer trends?
The BNP Energy & Telecommunications Industry Leaders Forum (ILF) came together on September 14 to discuss this pressing and complicated question.
These sectors both power and connect the modern economy, providing the infrastructure needed for all growth and development. At the same time, New York State's new climate policies and proposed regulations on broadband expansion will impact how energy and information is provided to businesses and residents, and how much both will cost.
The ILF conversation focused on tangible solutions and how the business community can best advocate for delivery systems that are affordable and able to be maintained efficiently. Moving into 2024 and beyond, the Energy & Telecommunications ILF will continue to discuss and advocate for policies that encourage reliable energy deployment capacity and strong and accessible information networks.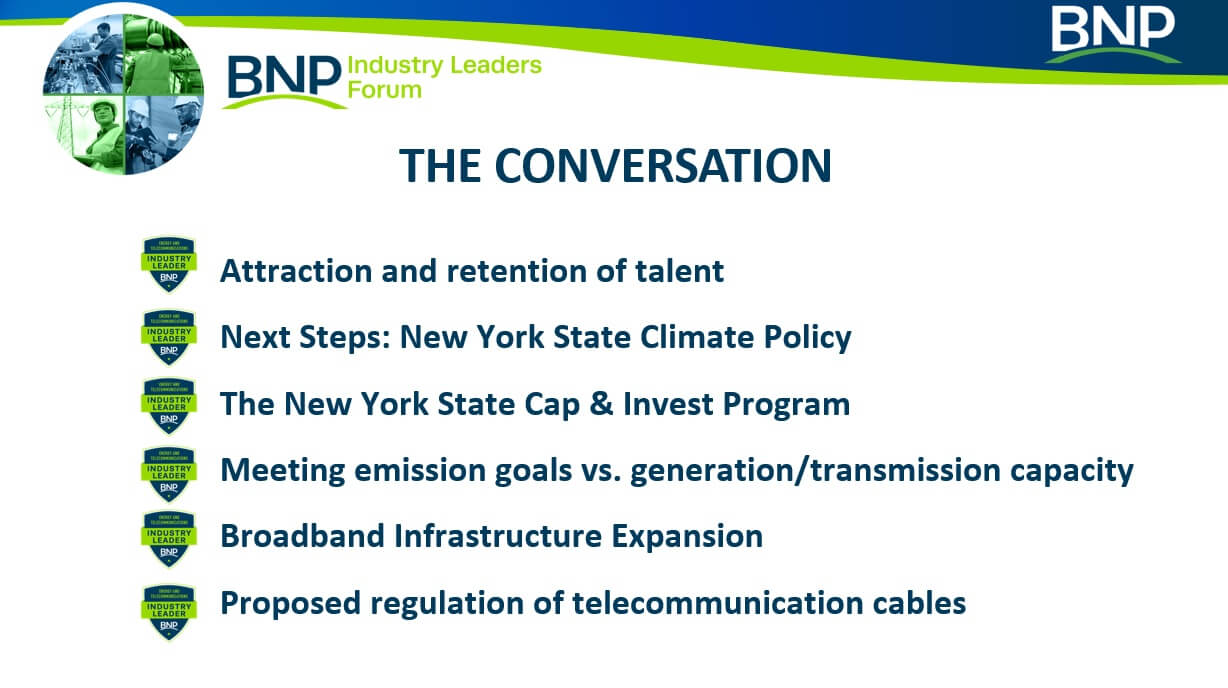 The Energy & Telecommunications ILF also discussed workforce development. While companies in these sectors provide different services, and employ a wide range of professionals, attraction and retention of key talent is always a focal point.
The ILF was joined by Kenya Hobbs, BNP's Director of Community Engagement & Equity Initiatives for a discussion on Employ Buffalo Niagara resources, and Emily Melendez, Say Yes Buffalo's Business Development Supervisor for presentation on CareerWise Greater Buffalo opportunities.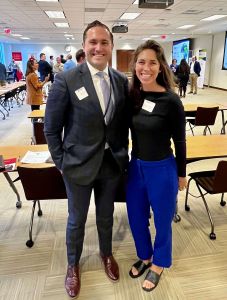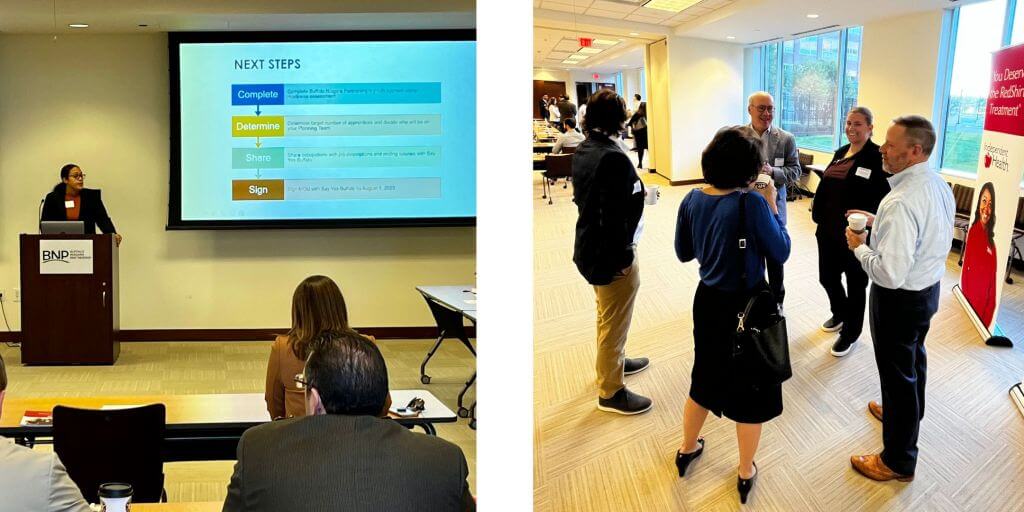 The Energy & Telecommunications ILF is one of nine created to discuss the status of business in the sector by sharing data and plans for the year and beyond. Learn more about the new BNP Industry Leaders Forum  here.
Thank you to our sponsors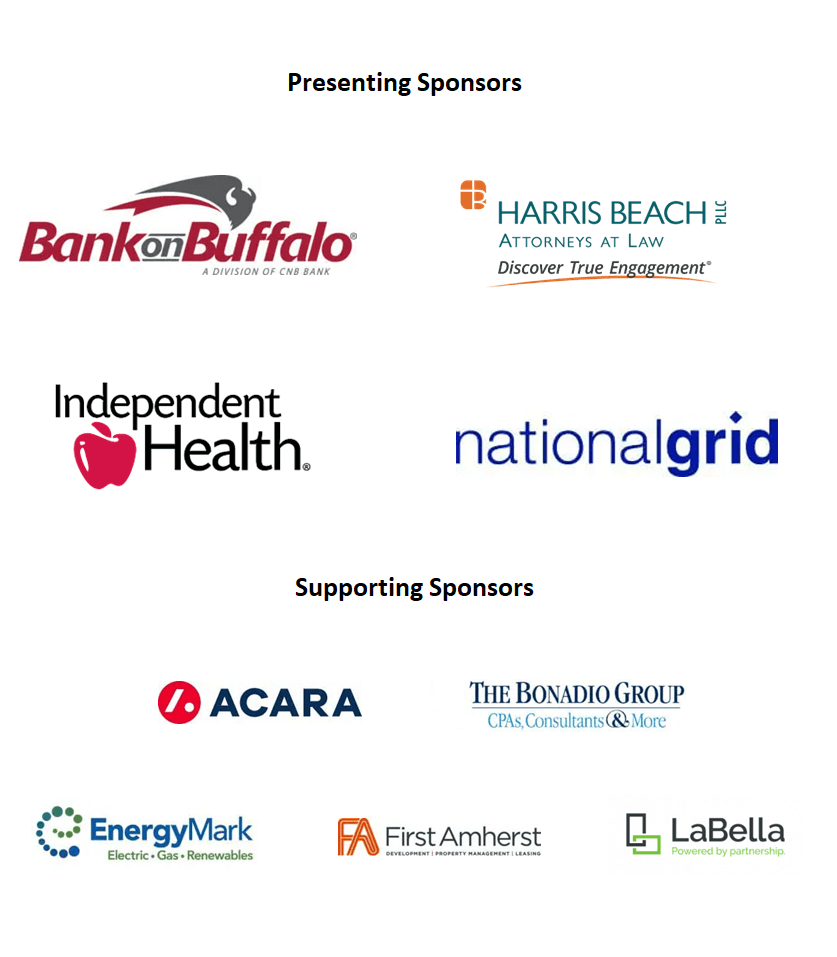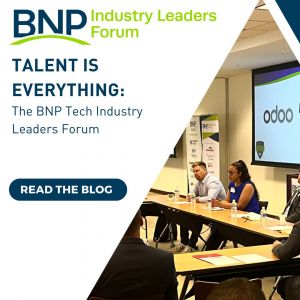 Buffalo Niagara has approximately 12,900 tech jobs across 5,200 tech and tech enabled firms, according to extensive research by Tech Buffalo and the University at Buffalo Regional Institute. Between 2010 and 2019, tech jobs here grew at a rate of 4%, trailing our peer cities and the top ten national tech hubs.