Buffalo Niagara tourism builds back from Covid crash, but faces challenges
BUFFALO, N.Y. (The Buffalo News) — As the weather gets warmer, tourism in the Buffalo Niagara region becomes more visible – whether it's the blue ponchos at the Maid of the Mist or convention attendees making their way down Franklin street to the Buffalo Niagara Convention Center.
The impact from the pandemic continues to be felt, even as crossing restrictions at the Canadian border have been lifted. Leisure and hospitality jobs are down 9% from pre-pandemic levels, according to the state Labor Department.
Employers have had to adapt their strategies to attract and retain workers, said Seth Piccirillo, director of economic development at the regional chamber of commerce, the Buffalo Niagara Partnership.
"You have many employers competing in the space," he said at a recent Buffalo Niagara Partnership event discussing tourism and hospitality. "We're seeing some jobs that are sitting in the market for a long time, seasonal and non-seasonal. And then you do have some retirements coming."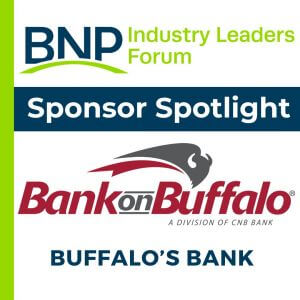 BankOnBuffalo is a presenting sponsor of the BNP Industry Leaders Forum, convening regional business leaders with their peers to strategize for the future success of their industry and the overall economic vitality of the regional economy.